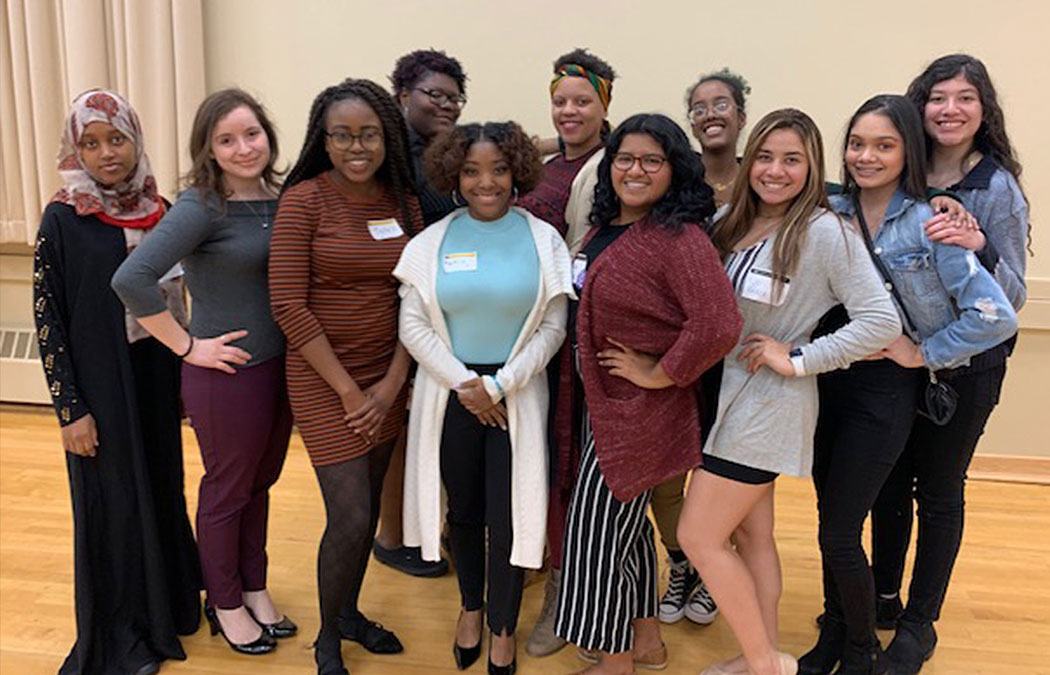 Eleven Saint Mary's scholars attended the second annual Women of Color Summit: Empowering Together at Gustavus Adolphus College on April 13. The Women of Color Summit is similar to the annual Kente Summit for Collegiate Black Men — both offer an environment to build community. It is designed to help women of color, trans feminine people of color, and indigenous women find affinity with one another, help them embrace their intersecting identities, and offer an environment for them to discuss current issues of race on their campuses and nationwide. In addition to Saint Mary's, there were students from Mankato State University, Century College, and more.
One of our very own First Generation scholars, Destiny Walker, expressed that "At a PWI (Predominantly White Institution), I often feel like there are very few that I can share my experiences with and that I am constantly being overshadowed. At the Women of Color Summit, I felt like I fit in. I'm not alone." The summit gives women the opportunity to strengthen their unity on a college campus.
DeLaura Jordan, a junior biochemistry and Spanish major, attended the event. She said, "My greatest takeaway from the WOC Summit was an improved self-image. I feel at home in a room of strangers knowing that wherever we are from, we share similar experiences: both positive and negative. I learned that I am fully supported and loved by people who have never even met me. I know now that I'm not alone."
Jordan is vice president of the Black Students and Allies club and encourages others to attend the summit. "You have the power to make your voice heard and empower other people that are struggling just like you are. Don't miss this blessing."
Walker would like to tell others "That they don't have to worry. I am very introverted and I was extremely anxious, but it turned out to be amazing. I met so many wonderful people and shared so many great experiences."
All of the participants look forward to attending the 3rd annual summit in 2020.
By: Jakira Robinson