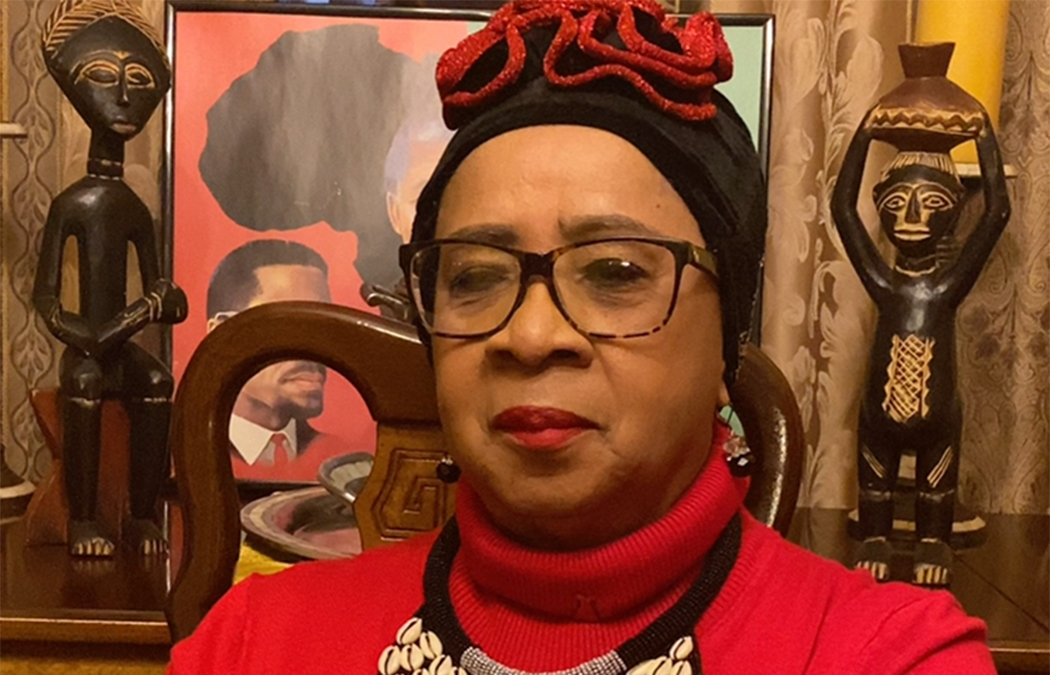 By Maura Sullivan Hill
Minister Dr. Ni Ora Hokes D'17 has been working to improve health outcomes among her fellow African Americans in Minneapolis since the 1970s, and she's not slowing down yet.
"When I speak to groups and share with my place of worship, I say, 'You know, it wouldn't do a pastor any good to preach to an unwell congregation. We need everybody healthy in mind, body, and spirit, so that you can do the work," says Hokes, who is a member of Greater Friendship Missionary Baptist Church in south Minneapolis. "I want to keep you healthy so that I can work with you, because we're all servants. We're supposed to be out on the highways and byways."
Hokes, trained as both an educator and a minister, lives that mentality in her community and city every day. In her career, she's worked in nonprofits, as a teacher, in state government, and as a health and wellness consultant. As a volunteer, she supports the American Heart Association, American Cancer Society, and the FAITH (Fostering African American Improvement in Total Health) Program at the Mayo Clinic, among other community health organizations. Plus, she's a doula and has trained in storytelling as part of a local Black Storyteller's Alliance.
In the educational leadership doctoral program at Saint Mary's, Hokes appreciated that there were evening classes to balance her busy schedule and the small class sizes and Catholic mission. These days, she often utilizes the research and editing skills from her dissertation, which was about the role of the African American church in community health and wellness throughout history, in her work when she is drafting presentations or business documents.
No matter what Hokes is working on, health and wellness are her focus, and her place of worship is often the home base for these efforts. Since 1992, she has been part of the church health outreach program that provides free flu vaccinations and mammograms. They were able to use that infrastructure to offer the COVID-19 vaccine in their community in spring 2021, supported by the White House Faith and Community Engagement Partnership. Hokes represents her church on the partnership's weekly meetings with White House staff. In 2001, alongside others from the church, she co-founded Friendship Academy of Fine Arts Charter School, where her daughter has been a teacher for 15 years.
Hokes also serves on the Unity Community Mediation Team in Minneapolis, a collaborative effort with the city's police department that aims to increase positive police-community relations. One way they do that is by hosting forums with youth, law enforcement, and government leaders, including the chief of police, the commissioner of public safety, and the mayor — "all individuals that normally young people would not have access to," Hokes points out.
Hokes was part of the original convening of the Unity Community Mediation Team in 2003, and they renewed their efforts in 2020 after the killing of George Floyd by a Minneapolis police officer. The group is in the process of establishing themselves as a nonprofit, and Hokes is inspired to work with the next generation of leaders, including her granddaughter, LaZya Smith, a ninth grader who serves on the team.
"You have to instill into the young people the knowledge that the world is in their hands. They have a voice. We're not waiting for them to be an adult to be engaged, but that they can be engaged right now," Hokes says. "Because they're to be an example to other young people. That adage, 'Each one reach one. Each one teach one,' that's what we're trying to do."