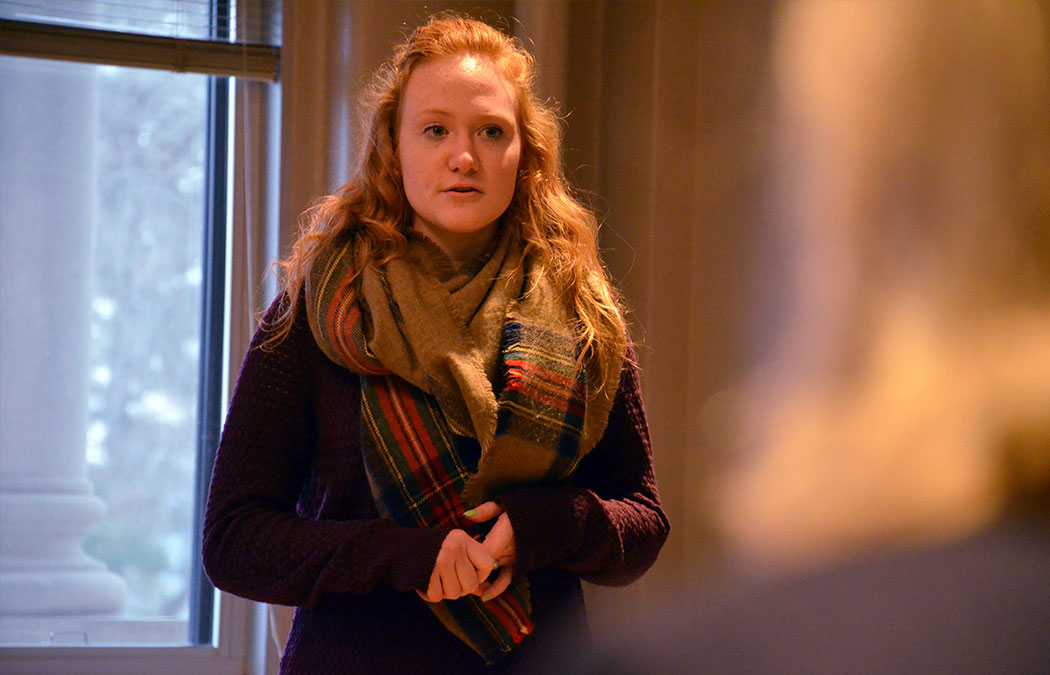 Sophomores Anna Dale and Sarah Hardy share more than a passion for music. They also share a residence hall room at Saint Mary's University and now the title of Elevator Pitch Competition winners. As part of one of their classes, Dale and Hardy went through the steps of forming a nonprofit, including creating a mission statement, writing a grant letter of inquiry, and even creating a board of directors. This is where they came up with the idea of "Ensemble," a nonprofit organization which would provide children and young adults with a venue to learn and enjoy music.
Dale and Hardy pitched their Ensemble idea in the largest Saint Mary's Elevator Pitch Competition ever, beating out 26 other elevator pitches. Hosted by the Kabara Institute for Entrepreneurial Studies, the semi-annual Elevator Pitch Competition gives students an opportunity to pitch their business ideas to a panel of judges in less than 90 seconds and win cash prizes.
Photo caption: Sarah Hardy presents during the Elevator Pitch Competition.