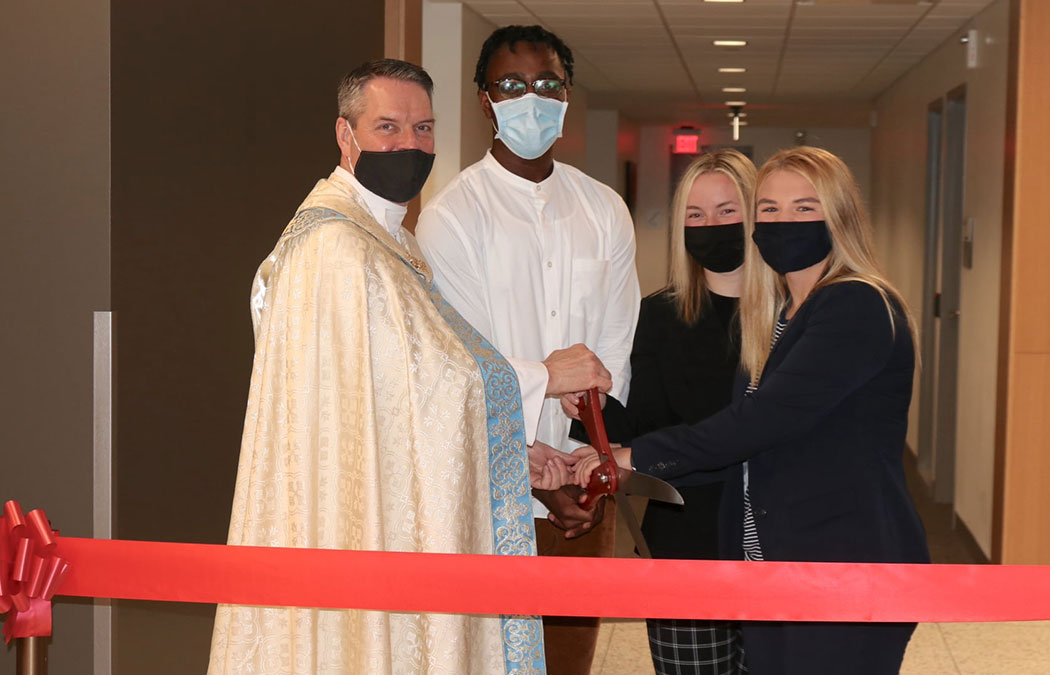 Last week, we blessed the newly renovated building on our Winona Campus. The building, now known as Aquinas Hall, encompasses the section formerly known as the Adducci Science Center's Hoffman and Brother Charles Halls and what was formerly known as the Science and Learning Center.
The entire adjoined building will utilize one name. Architecturally, both portions of the facility were designed to look and feel like one continuous building.
Shifting to this new name, including updating signage, web references, and more, will take time but has begun. Moving forward, please update materials to reference Aquinas Hall in all appropriate places that you manage or influence. Please be patient as this transition is made.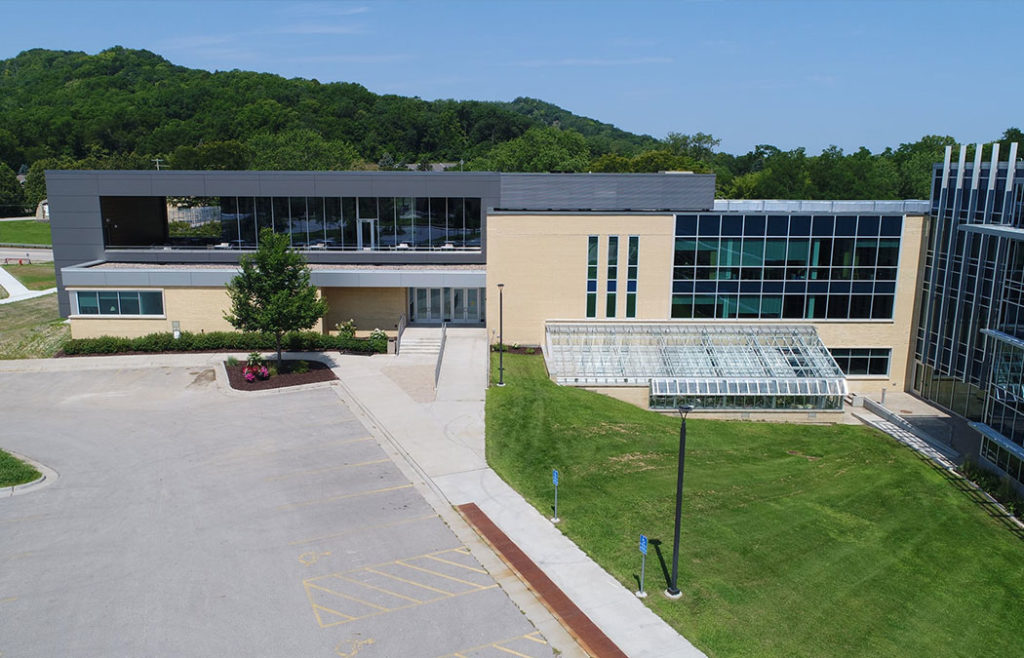 Aquinas Hall is named after Saint Thomas Aquinas, the Dominican Catholic theologian, philosopher, and priest who is the patron saint of students, philosophers, academics, universities, and schools. That our newest and most innovative building would bear his name is appropriate, and we are grateful to have him watching over the collaborative learning that will be taking place inside.
Combining the theological principles of faith with the philosophical principles of reason, Aquinas asserted that "both kinds of knowledge ultimately come from God" and were therefore compatible. Not only were they compatible, according to Thomas's ideology, but they could also work in collaboration: He believed that revelation could guide reason and prevent it from making mistakes, while reason could clarify and demystify faith.
This also marks a return of Saint Thomas Aquinas to the Winona Campus, as Vlazny Hall, constructed in 1953, was formerly known as Aquinas Hall.
Aquinas Hall signage will be installed sometime this fall. The Advancement and Marketing and Communication team is working on a recognition wall for Brother Charles Severin, FSC, Ph.D., and John Hoffman, Ph.D., our legendary and long-term science faculty, for whom the two wings of the original building were honorifically named. The Adducci family also continues to be recognized inside for their generous sponsorship of the Anthony '59 and Sandra Adducci Family Makerspace.
A public dedication for the newly renovated and named building will be held Friday, Oct. 15. More information will be shared at a later date.
Photo caption: A blessing and ribbon-cutting ceremony was held Aug. 24 for Aquinas Hall as part of Convocation. A public dedication will be held Friday, Oct. 15.