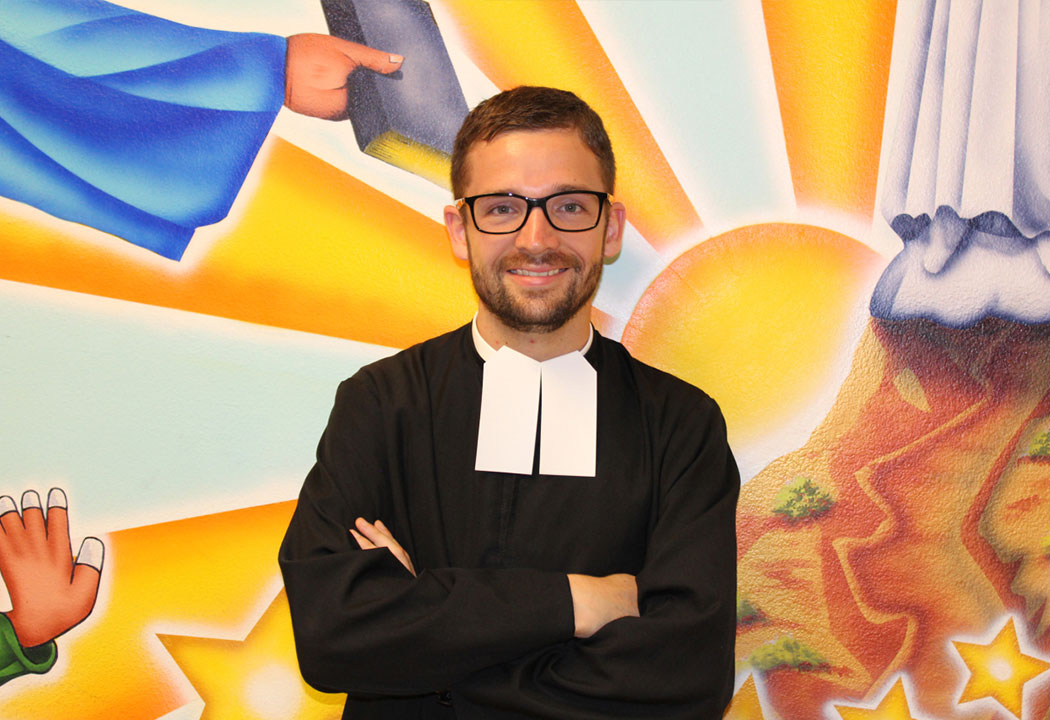 Brother Javier Hansen from El Paso, Texas, will lead Saint Mary's students in a roundtable discussion Monday, April 23, at 7 p.m. in the Toner Student Center Lounge. Brother Javier was one of three delegates selected by the United States Conference of Catholic Bishops to attend the Pre-Synod Young People, the Faith, and Vocational Discernment in Rome last month with Pope Francis.
Students will have the opportunity to hear about Brother Javier's experience attending the Synod and to discuss other topics such as social media, vocational discernment, leadership, the call to be authentic witnesses, diversity, and the empowerment of young people in the life of the Church.
Read an interview with Brother Javier from the District of San Francisco New Orleans.
Read a story about Brother Javier from Catholic News Service.
Photo courtesy of Catholic News Service/Cathedral High School.