Upcoming Events:
Disability Virtual Career Fair – Tuesday, Nov. 10, 8 a.m. to 5 p.m., online, free
If you're an individual with a disability looking for employment or internships, register now. Early registration will give employers access to your résumé as soon as they register for this event. You can chat online with employers across the county who are ready to hire you!
Spotlight on Intern:
Our intern this week is Erin Marti, a junior psychology major, who shares about her experiences at Epiphany Inc. in Cedar Rapids, Iowa.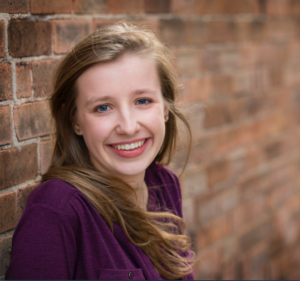 Major Responsibilities: Some of my major responsibilities include creating a resource library for people to learn about topics that include resilience, trauma, values, and more. 
How did I find out about this internship?: I found out about this internship from a family member. I was not quite sure I would get it, but I am glad I applied. 
Favorite part of the internship?: My favorite part of the internship is learning from the team. 
Most challenging part?: The most challenging part of the internship is creating the socials which are designed to help guide people to the resource library. It was the most challenging because there was not much guidance on what to do. It was also one of my favorite parts because I could use more creativity and had to trust myself and my ability to create, which helped me learn and grow throughout the internship. 
Biggest lesson learned at internship?: The biggest lesson I learned in this internship was to learn from the people around you because everyone has different experiences and skills, so it is important to get feedback and advice from an outsiders view to grow and improve. 
Advice for others considering an internship: My advice to others is to consider an internship, because it is a good way to have a trial run for a job or major that you are thinking about. It is a good way to see if your major is the right one for you or if you want to change it.