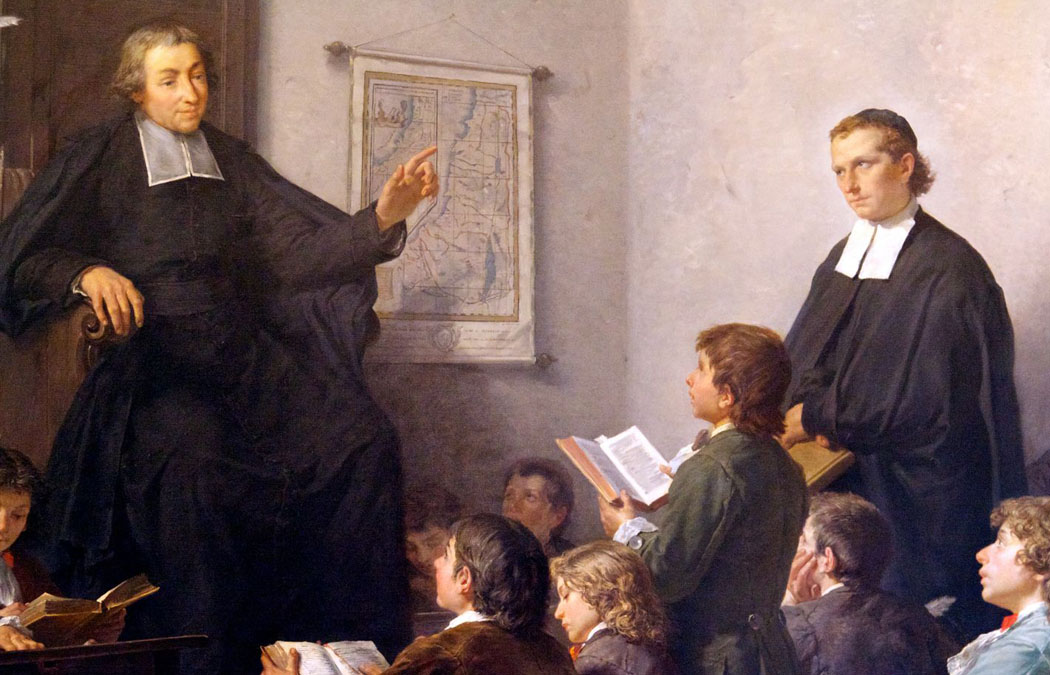 Each year, Lasallians honor Saint John Baptist de La Salle, founder of the Institute of the Brothers of the Christian Schools and patron saint of teachers, on May 15, known as the Solemnity of Saint John Baptist de La Salle or Founder's Day.
This is a day to reflect on the rich history of the Lasallian mission and celebrate the man whose vision of and dedication to providing a human and Christian education to the young, especially the poor, launched the worldwide Lasallian network. The celebration is also an opportunity to honor the ministries, Brothers, and lay partners and the work they do to continue the Lasallian mission.
Brother Robert Schieler, FSC, Superior General of the Brothers of the Christian Schools, has released a special message in honor of Founder's Day. Read his message.
The District of Eastern North America is hosting a Founder's Day prayer at 11 a.m. (CT) on Friday, May 15, via Zoom. You're invited to join Lasallians for a prayer service around the theme, Our Lasallian Mission in the Time of the Coronavirus. Join the prayer service with the Zoom Meeting ID: 933 7434 9257.
Learn more about Founder's Day and find additional resources
Watch this Founder's Day video from the Midwest District: