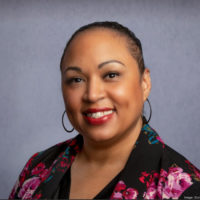 Bayza Weeks first executive director of community partnerships at Dunwoody College of Technology
Bayza Weeks, a doctoral candidate in our Ed.D. in Leadership Program, was named the first executive director of community partnerships at Dunwoody College of Technology. She will be leading a new initiative called Pathways to Careers, working to recruit and support students of color in technology careers at Dunwoody. Weeks has been a long-time leader of inclusion and diversity in the Twin Cities and a supporter of underrepresented talent. She is currently working on her doctoral dissertation which focuses on the resilience of African American students beginning their college journey. Congratulations to Bayza Weeks. We are proud to have her as part of our Saint Mary's community.
Michael Leonard, Ed.D., selected for Best Paper at CSI Research Conference
Congratulations to recent Ed.D. graduate, Michael Leonard, who was selected for Best Paper Winner at the Center for Scholastic Inquiry International Academic Research Conference in April 2021. The title of his paper is Mediating Isolation in Rural Parents of Children with Disabilities.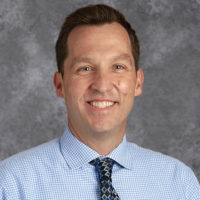 Bret Domstrand receives 2021 MESPA Division Leadership Achievement Award
Bret Domstrand, a current Ed.D. in Leadership Doctoral student, was chosen to receive the 2021 Minnesota Elementary School Principals' Association (MESPA) Division Leadership Achievement Award for the South Suburban Division. Bret is the current principal at Lake Marion Elementary School in Lakeville. This award recognizes elementary school principals who have made significant contributions in leadership and the operation of effective learning. Domstrand was also the recipient of the NAESP National Distinguished Principal from Minnesota Award in 2020. Congratulations to Bret Domstrand on receiving this prestigious award and for his leadership and contributions to elementary education.
Nikki Fennern, Ed.D., named executive vice president at Judson University
Nikki Fennern, a graduate of our Ed.D. program, was named executive vice president for enrollment and marketing at Judson University.
Xiao (Brenda) Liang publishes in medical science journal
Xiao (Brenda) Liang, current Ed.D. student, published a manuscript with her former co-workers. Adapting Teaching Methods of Basic Theory of Traditional Chinese Medicine in the American Academy of Acupuncture and Oriental Medicine (AAAOM) for the US Postsecondary Audiences (co-authored with Qian Li and others), International Journal of Clinical Acupuncture, Volume 29, Number 1, 2020.
Liang was also selected as an ad hoc reviewer of Scientific Reports for May 2021 and received mention on their website (view the May 2021 reviewers archived list at the bottom of the webpage).