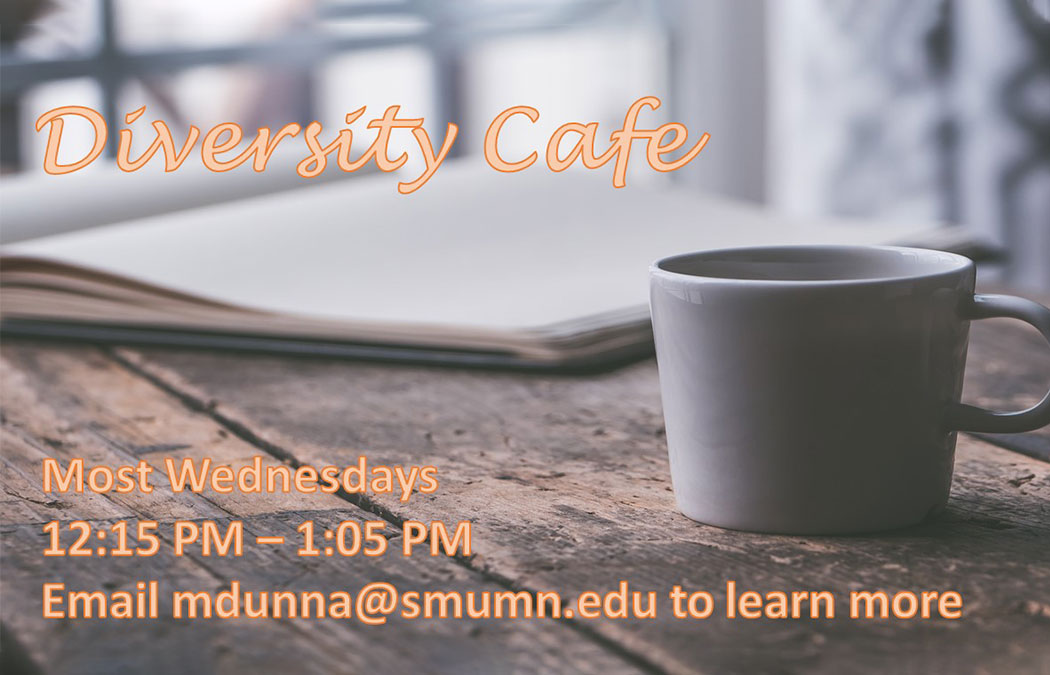 Diversity Café is a weekly series of presentations and facilitated discussions that cover topics related to culture, race, gender, biases, language, identities, and abilities (among many others). These events are planned and moderated by a committee made up of students, faculty, and staff on the Winona Campus. All sessions are open to members of the Saint Mary's community. View a list of upcoming and previous topics.
This year, sessions will take place over Zoom on most Wednesdays from 12:15 to 1:05 p.m. Upcoming fall semester meetings include:
Wednesday, Sept. 30
Wednesday, Oct. 21
Wednesday, Oct. 28
Wednesday, Nov. 4
Wednesday, Nov. 11
Wednesday, Nov. 18
New this year, we're in the process of having Diversity Café sessions count toward cultural engagement experiences for the IGEP program. We'll have more information on that later.
If you're interested in joining the emailing list with weekly Google calendar invites and reminders, please contact Miles Dunna at mdunna@smumn.edu. We hope you join us at the next session!
The Diversity Café Committee