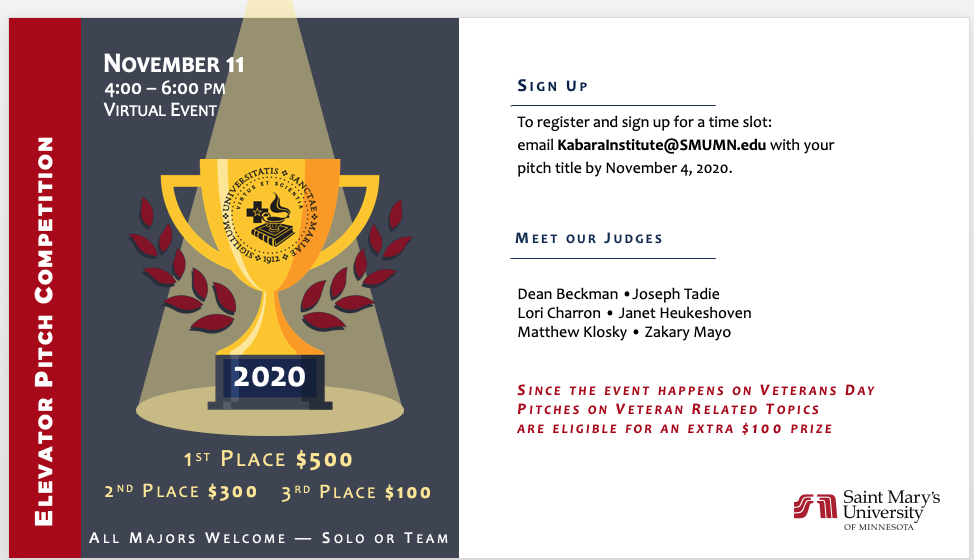 Sign up for this year's Elevator Pitch Competition — the only place on campus you can earn $500 in 90 seconds! Have an idea? Know how things could be better? The Kabara Pitch Competition is back for 2020 in a virtual format!
Not only that, but you can pitch from anywhere. We will be hearing pitches on Zoom this year.
Remember, teams are encouraged, so if you are not comfortable pitching but you have a great idea, find that friend who is always the spokesperson for the team and sign up to pitch together.
To sign up, just send an email with your name (and the names of anyone pitching with you) along with the title of your presentation to kabarainstitute@smumn.edu.