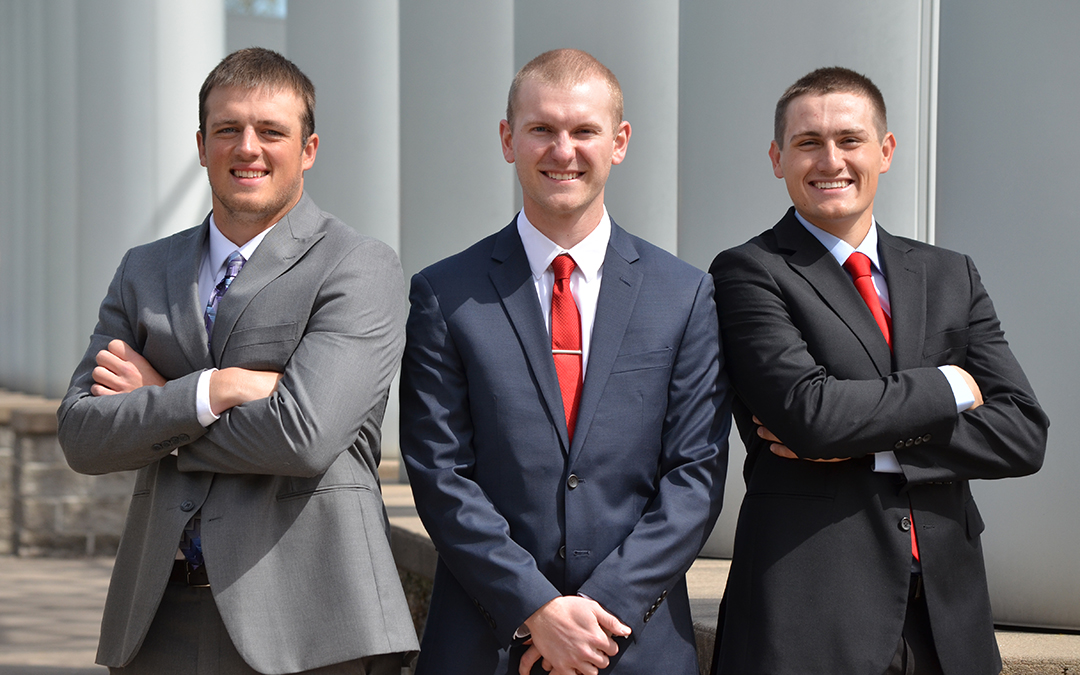 For John Heim, Dixon Irwin, and Nathan Boice, success can be found in the acronyms. They received their B.A.s in May, which have prepared them for their future careers with 3M and IBM. All three are double majors in Business Intelligence and Analytics and Finance who are making it their business to help their future employers with their businesses. All three have a passion for understanding and interpreting data.
Irwin, who calls Red Wing, Minn., home, said he most enjoys the analytics component of business. "All the insights that can be discovered using the tools we've learned is what has excited me most about my major and business in general," he said. Boice, who lives in St. Charles, Minn., hopes his knowledge in business intelligence can help companies thrive. Both he and Heim are headed to IBM to work as financial analysts, while Irwin will work as a frontline intern in business analytics for 3M's Marketing-Sales Operations division. And all three say that having a job lined up long before graduation took a huge weight off their shoulders, allowing them to focus on schoolwork and athletics. Read the full story.
Photo caption: Graduates John Heim, Nathan Boice, and Dixon Irwin.