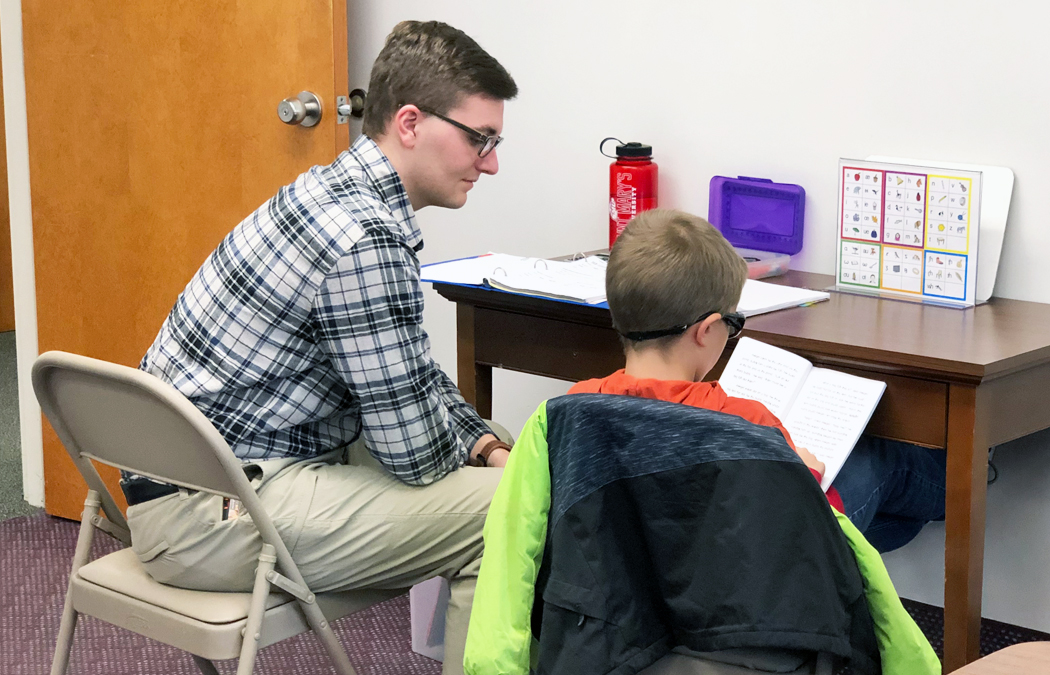 The stories of gratitude are plentiful when it comes to the Initial Teaching Alphabet (ITA) program on the Winona Campus at Saint Mary's University. They come from program alumni who appreciate how much the program has done for them. They, in turn, serve as ambassadors for future generations of participants.
Sue Bergler hears about them all the time. She started to run the day-to-day operations two years ago for the clinic, which was founded in 1988. By the estimation of program founder Jane Anderson, Ph.D., the ITA clinic has helped approximately 450 students, ranging from second- to eighth-graders, improve their reading skills.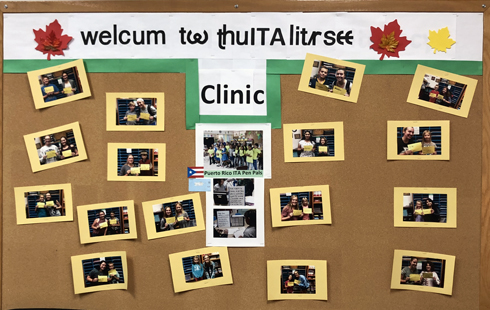 Bergler said the clinic currently serves a fifth-grader whose father was in the program 30 years ago when he was facing similar obstacles as his son.
"I think they had tried different avenues, and then he remembered that he had had the same type of issues as a child and how much it helped him," Bergler said.
In late September, the clinic received a grant of $24,880 from the ITA Foundation, a New York-based organization that has been providing funding to the clinic since it was founded by Dr. Anderson, who currently works as a consultant for the foundation.
"Without the foundation's funding, the ITA clinic wouldn't exist here," said Katie Hubbard, director of the K-12 Reading program, who takes care of the behind-the-scenes operations for the clinic. "It takes a lot of resources and manpower on a daily basis to keep it going, on top of the tutors and all of those things and materials and supplies. It adds up pretty quickly."
Hubbard added the program has also benefited greatly from in-kind contributions the university has made from the program's start, especially classroom space in Saint Mary's Hall.
The instruction, which can last two to three years, begins with the introduction of a phonetic alphabet that contains a sound symbol for each of the 44 spoken sounds in the English language. Students develop phonemic awareness through the specialized alphabet.
The program currently has approximately 20 students from Winona and surrounding communities in the bi-state area. Coming largely via word-of-mouth referrals, the program enrollees meet one-on-one twice a week with tutors from the Saint Mary's community. A majority of the tutors are undergraduate teaching students, but honor students and seminarians also contribute their time as well, Bergler said.
Featured image: ITA clinic tutor Will O'Donnell works with local student Noah Gustafson on Nov. 19 in Saint Mary's Hall. The clinic has served approximately 450 students since its founding in 1988.