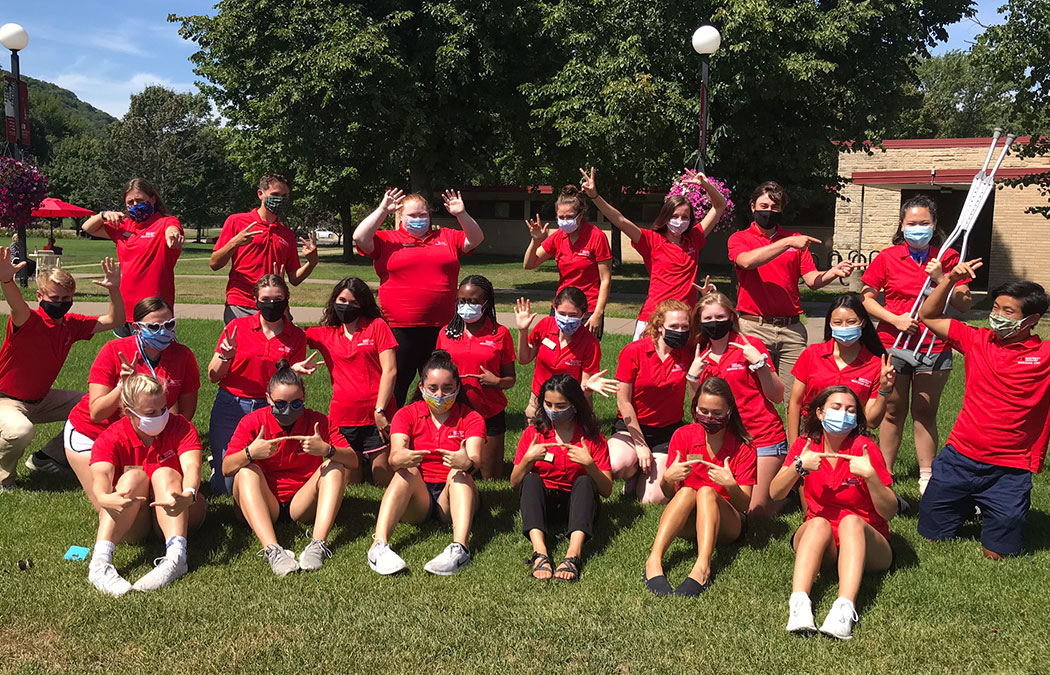 The New Student Orientation and Registration (NSOR) staff is looking for your recommendation of student leaders in your area who would be great representatives on the orientation leader staff.
If you know of any students who are exceptional leaders and great representatives of your department, please fill out this form. The NSOR staff will personally reach out to recommended students and encourage them to apply for this position.
Orientation leader applications are available on Handshake and due Friday, Feb. 12. Students should be current first years, sophomores, juniors, or continuing seniors who have a 2.5 GPA or higher. Resident assistants, peer ministers, and admissions ambassadors for the 2021-22 school year are not eligible to be orientation leaders.