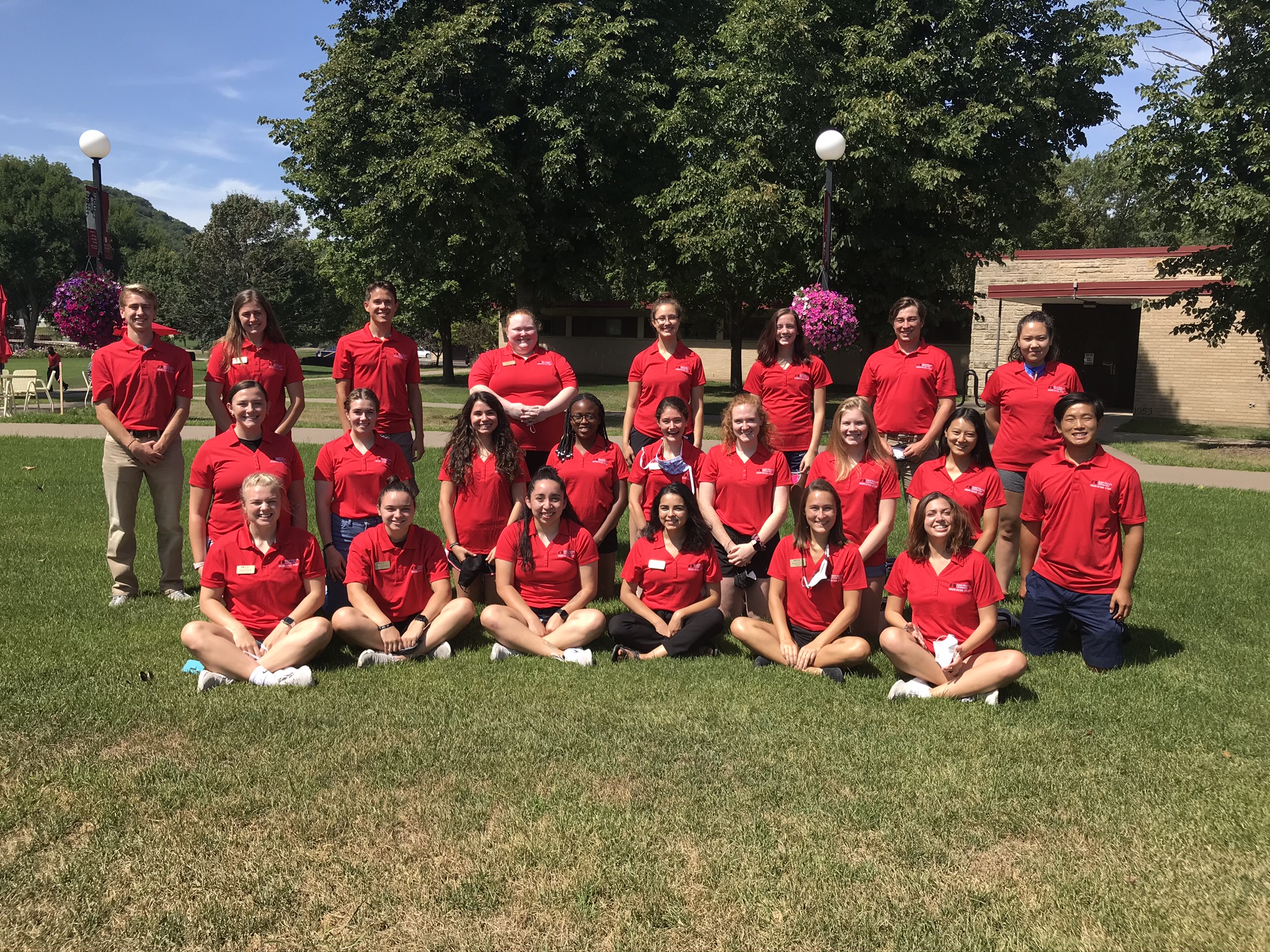 The New Student Orientation and Registration staff on the Winona Campus is on the look out for orientation leaders for the 2021 season. If you know of any students who are exceptional leaders and great representatives of your department, please pass their name along to Tricia Dobrient (tdobrien@smumn.edu or ext. 1406). The student must be a first year, sophomore, or junior with a GPA of 2.5 or higher.
The NSOR staff will personally reach out to recommended students and encourage them to apply. Applications go live on Monday, Jan. 25, 2021 and are due on Friday, Feb. 12, 2021. Students will apply on Handshake.
Please click here for more information about New Student Orientation and Registration for 2021.
Thank you; your recommendations help us build a staff that is well rounded and knowledgeable on all aspects of Saint Mary's University.