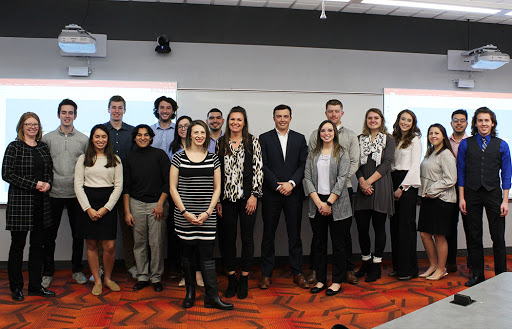 In the past, the students in the MK372 Advertising and Promotions class on the Winona Campus would select a product that interested them and then reconceive a new ad campaign around that product throughout the course of the semester.
This year, though, with the Winona Family YMCA's new facility on the horizon, Professor Shelly McCallum-Ferguson, D.B.A., decided to try something new by working with an actual external group. This past summer, Dr. McCallum reached out to Tesla Mitchell '12, the marketing and communications coordinator at the Winona Family YMCA, about a possible collaboration.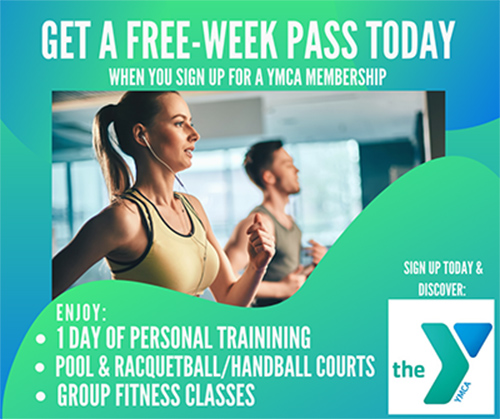 "I was thinking this year that it might be fun to work with the YMCA, because of the new build going on in town," Dr. McCallum said. "There has been a fair bit of chatter about it in town, and it was just a nice connection because of Tesla being a Saint Mary's alumna."
At the beginning of the semester, Mitchell, who earned a degree in journalism from Saint Mary's, presented the class with marketing information on four types of key demographics for the YMCA: adults ages 18-30, families, adults 62 and older, and corporate memberships.
On Nov. 26, the class members, most of whom are junior or senior marketing majors in the School of Business and Technology, presented the creatives — either for radio, TV, billboards, traditional print, brochures, or social media — and made their pitches as if they were members of an ad agency to Mitchell and Janneke Sobeck, the CEO of the Winona Family YMCA.
Hailey Nisbit is a senior in the class from St. Charles, Minn., who will complete a double major in marketing and sport management at the end of the fall semester.
"It was a really good experience to just work with a third party and really understand and listen to what exactly it is that they're wanting," Nisbit said. "By being assigned to a specific target market, we could hone in and do more research in that one area."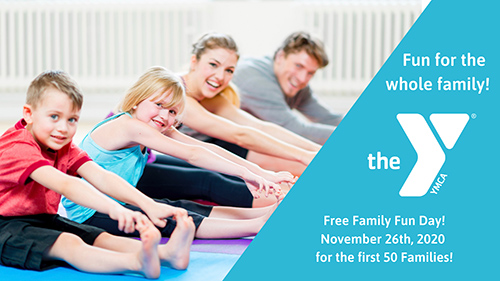 Nisbit was in the group assigned to the "families" demographic — a task that proved to be a bit of a challenge given that none of the students have young families themselves. She and her team did research on comparable gyms, while gathering additional insight through word-of-mouth interactions. In the end, her team presented a billboard sign, a radio ad, and a TV ad.
"Overall, it was a really great experience that we can use in the future when we're going in our own careers," said Nisbit.
Mitchell was impressed with how closely the students followed the YMCA's extensive brand requirements.
"They had some unique ideas that we had not thought about," Mitchell said. "So the CEO and myself definitely walked away feeling revitalized and energized about our campaign for the new YMCA — and definitely had some ideas to consider."
Mitchell added that several of the ideas could be implemented into the actual ad campaign for the new facility, which is scheduled to open next October and is located next to Winona Health. The campaign is scheduled to start after the new year and ramp up its efforts in the summertime. The new venue will replace the current building at 207 Winona St., which first opened its doors in March of 1886.
"It was a win-win for both sides," said Dr. McCallum, who, going forward, hopes to continue to providing students in this course with real-life experiences with external businesses and organizations.
Featured image: Members of the MK372 Advertising and Promotions class take a photo with Winona Family YMCA Marketing and Communications Coordinator Tesla Mitchell (middle, front row) and CEO Janneke Sobeck (right of Mitchell). Dr. Shelly McCallum-Ferguson, who teaches the class, is on the far left.