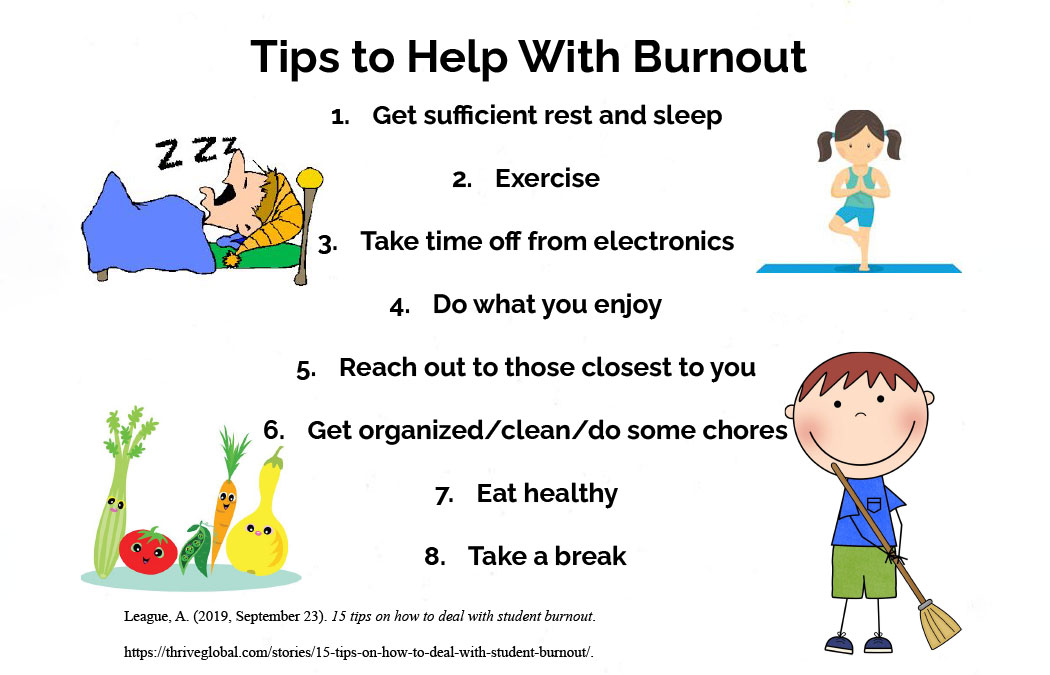 This academic year affected by the COVID-19 pandemic has left many students missing breaks and feeling overwhelmed. As you prepare for our next Wellness Day this Wednesday, April 28, we want you to feel equipped with tips to help combat burnout and take care of yourself.
Help combat burnout by:
Getting sufficient sleep
Exercising
Taking time away from electronics
Doing something you enjoy
Reaching out to those around you
Getting organized, cleaning, doing chores
Eating healthy
Taking a break
Getting outside
Find additional information and resources:
This information was provided by a group of undergraduate students as part of their Psychology of Success class project, which was to find a need on campus and address it. The group chose to focus on student burnout during the pandemic, helping to make improvements to the university's Wellness Day.