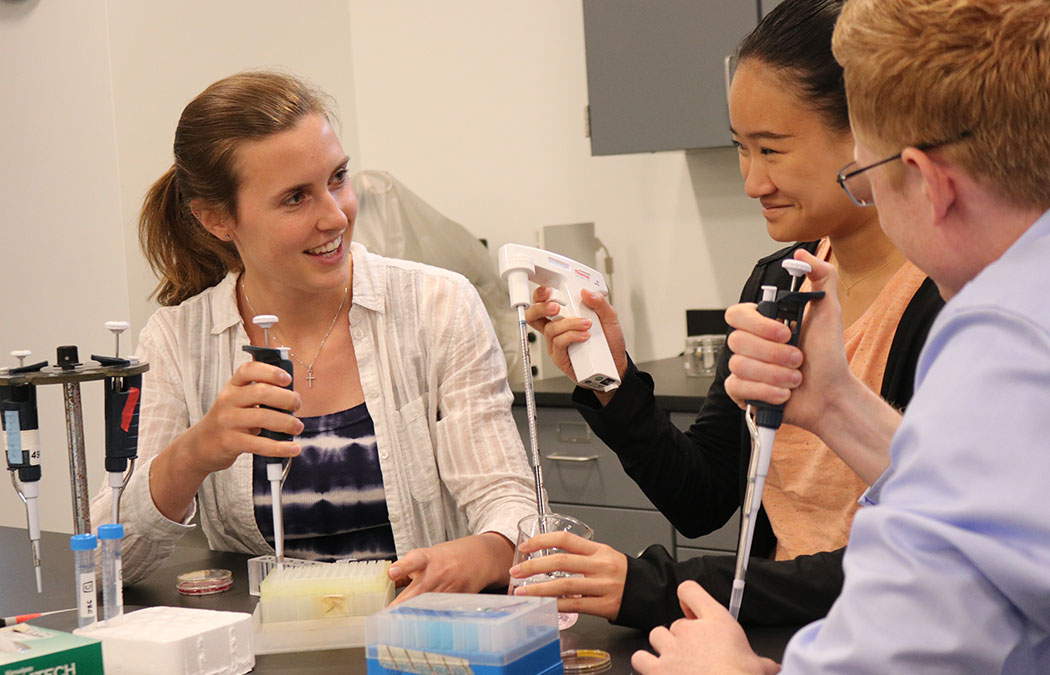 As Saint Mary's senior Danielle Franke dreams of a career in obstetrics, she was excited to learn more about how regenerative medicine will benefit her future patients. She, along with nine other college students from throughout the region, were invited to Saint Mary's University's second Regenerative Medicine Workshop, held in May on its Winona Campus. The event — funded in part by a $49,202 grant from Advancing Regenerative Medicine — featured innovative learning and hands-on activities and guest speakers, including a bioethicist, a physician assistant program director from Mayo Clinic, and a researcher from the Karolinska Institute in Sweden.
The transitional and groundbreaking discipline of regenerative medicine has tremendous potential to impact the treatment of diseases affecting different organ systems, from tissue growth for burn victims to growing new vital organs, like hearts and kidneys. The potential for self-repair can lead to an improvement in the quality of life — and even sustain life — for many patients.
Photo caption: Danielle Franke, Natalie Luo, and Zachary Bracken prepare samples of a strain of epithelial cells to be analyzed with the flow cytometer.