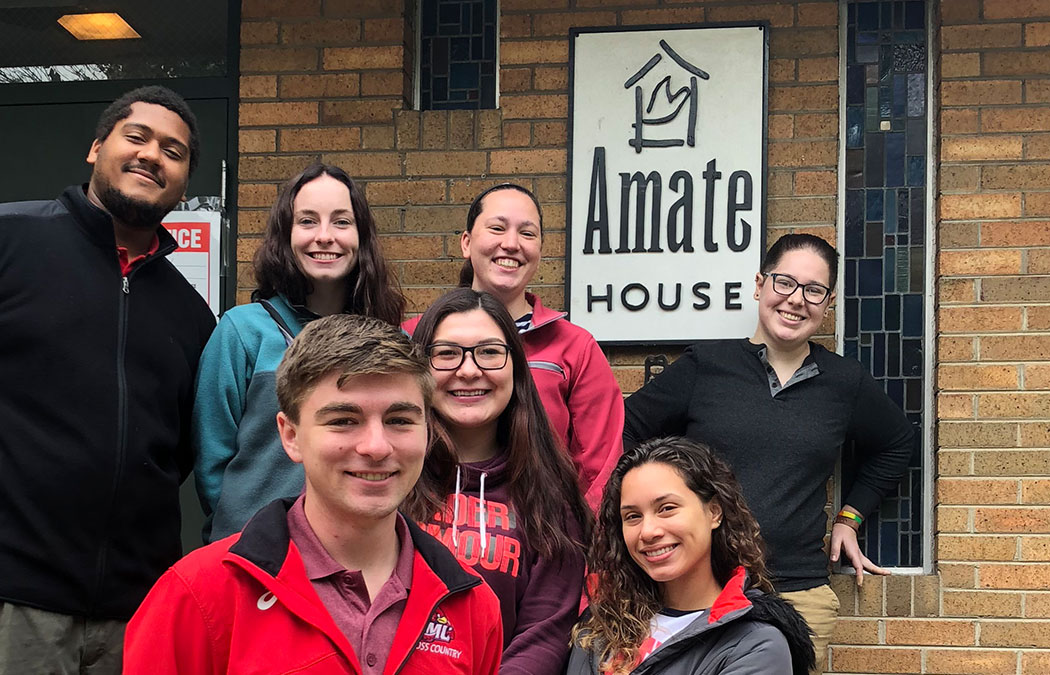 Members of the S.O.U.L. Council (Serving Others United in Love) traveled to Chicago for a fall break immersion trip to practice leadership skills. The group of seven students and two campus ministry team members experienced outreach at various sites around Chicago including San Miguel Back of the Yards, the Maria Kaupas Center, Amate House, Su Casa Catholic Worker House, and the Greater Chicago Food Depository. At each of these sites, students learned how each ministry approaches outreach, works toward systemic change to poverty and injustice, and supports members of the community.
Focusing on the pillars of faith, service, community, and transformation, these seven students will lead spring break trips to Flint, Mich.; Rochester, N.Y.; El Paso, Texas; Tulsa, Okla.; and Browning, Mont.; and will travel to New Orleans, La., in May.
Photo caption: Students participating in the S.O.U.L. trip to Chicago were, from left: back, Aldontae Guess, Theresa Cheever, Emma Mockler, and Oliver Perry; front, Jordan Malikowski, Aimee Boggs, and Yohanan Urbina.