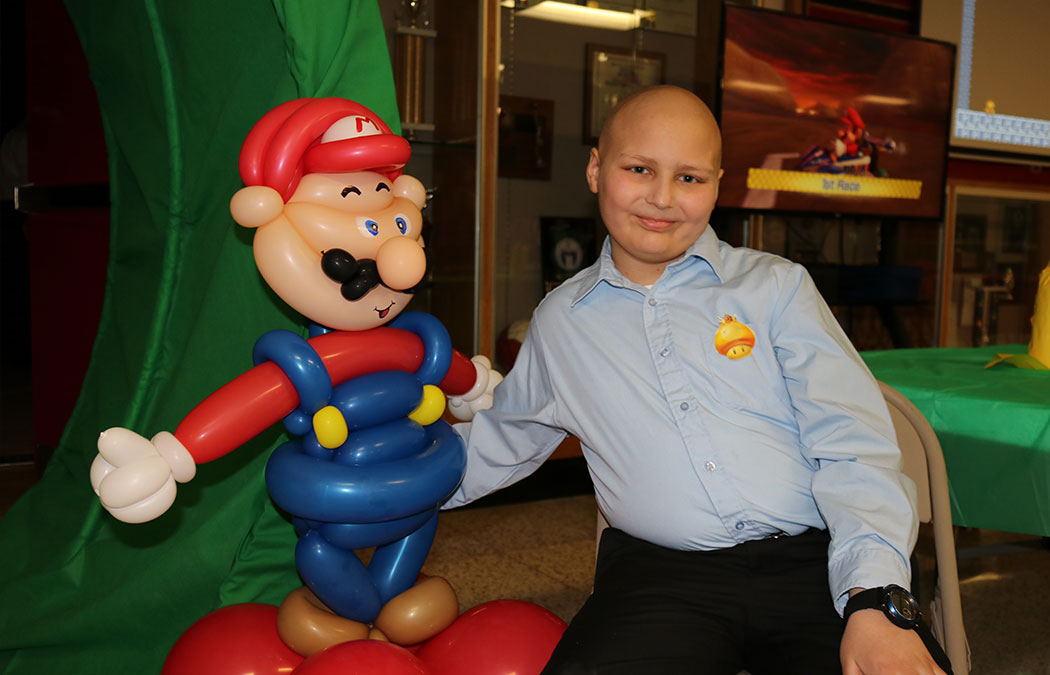 WINONA, Minn. — Saint Mary's University has surpassed its goal of raising $20,000 for this year's Taylor Richmond Benefit recipient Joseph Row of Winona.
Joseph is the 11-year-old son of Darren Row who teaches in the Mathematics, Computer Science, and Statistics Department of Saint Mary's University. Darren and his wife, Jill (Arens) Row are also alumni of Saint Mary's (Darren obtaining a bachelor's degree in 1999 and a master's degree in 2000, and Jill earning her bachelor's degree in 1999).
Joseph was diagnosed with leukemia in July 2018 and faces a three-year course of treatments. Proceeds from the dance — and a silent auction — are assisting the Row family with medical expenses and travel costs.
A student committee transformed the venue into "Super Joseph's World." The Hall of Fame Room in the Toner Student Center was transformed into the Mushroom Kingdom, complete with a Mario Kart photo booth and video game stations.
The dance, which was open to the public, took place on March 9 and featured music by the Johnny Holm Band. A silent auction was held on campus March 7 and 9 and included a variety of homemade goods, gift baskets, and specialty items.
The benefit has become an annual student tradition since its start in 2001 in honor of Taylor Richmond, son of Saint Mary's staff member Nikki Richmond. Each year this event benefits someone in need who has ties to the university community. For more photos, go to smumn.edu/trbenefit19.
Photo caption: Joseph Row, this year's Taylor Richmond Benefit recipient at Saint Mary's, was able to attend to enjoy Super Joseph's World.