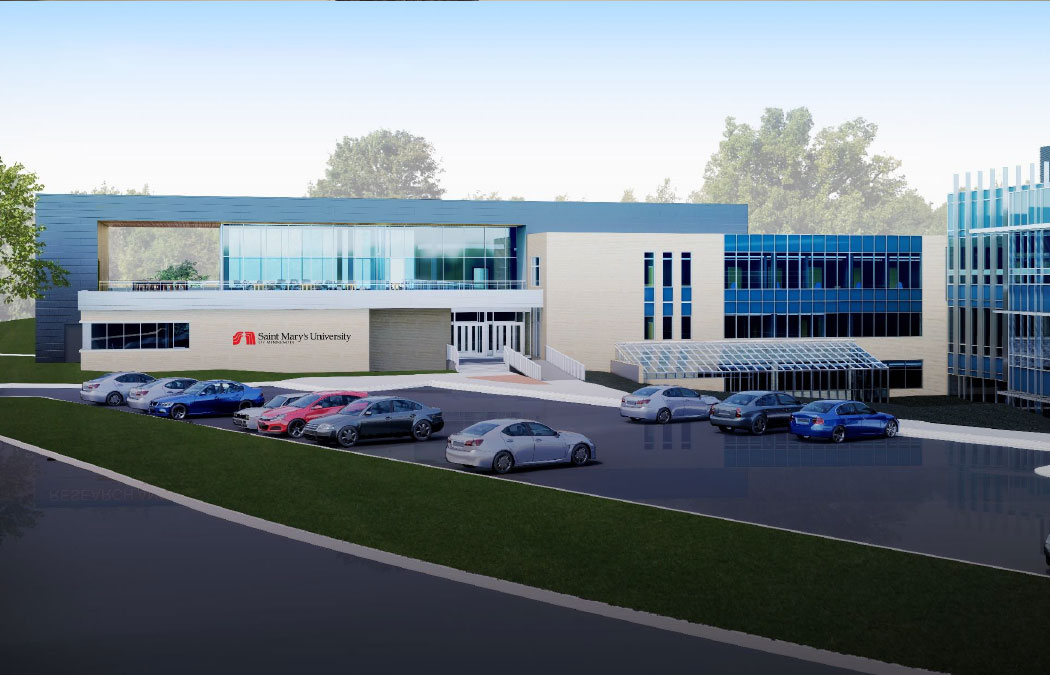 Benefactors make campus expansions possible
WINONA, Minn. — Winona Campus students at Saint Mary's University will be welcomed back to numerous changes, upgrades, and continued renovations — all of which are being made possible solely through philanthropic support.
Adducci Science Center
One of the largest construction projects underway is the renovation of the Adducci Science Center's Brother Charles and Hoffman halls, which are being transformed into a state-of-the-art space for innovation and collaboration.
Through a $17 million initiative, Saint Mary's is creating a space for state-of-the-art classrooms, learning spaces, and labs for business and the sciences (including math, psychology, nursing, and computer science.)

Saint Mary's knows that interdisciplinary efforts are critical now more than ever. In fields ranging from business to healthcare, it takes a team of experts to examine issues, challenges, and opportunity from a variety of perspectives.
"No one person, or one discipline, has all of the knowledge necessary to solve our most challenging problems," said Todd Reinhart, Sc.D., dean of Sciences and Health Professions. "We know that in solving long standing societal issues, we need experts from various perspectives and disciplines to weigh in and ultimately come up with solutions that should have a higher chance of being successful."
Highlights of the new facility, expected to be completed by fall 2021, will include a nursing suite, simulation and control rooms, a debrief room, makerspace, trading lab, data analytics lab, computational lab, environmental biology lab, human behavioral lab, sales training suite, teaching and research greenhouse, and covered outdoor classroom extension.
Saint Mary's has received a $5 million anonymous match to kick off fundraising efforts. Additionally several other alumni and friends, including Merchants Bank and WNB Financial, have supported this initiative. As with its other recent building projects on the Winona Campus, including the Science and Learning Center and Brother William Hall, all major building projects at Saint Mary's University are funded entirely by the generosity of benefactors. To support this project (and take advantage of the $5 million match), contact Audrey Kintzi, vice president for Advancement and Communication, at 457-1486 or akintzi@smumn.edu.
Additional upgrades
Additional summer upgrades include new front entrance signage and a major plaza remodel, all of which are also possible through the generosity of Saint Mary's benefactors. The university's entrance signs are being replaced with two, 45-foot stone walls. Additionally, a significant portion of the concrete in the plaza is being replaced with more inviting grassy areas.