In our continued efforts to advance our strategic plan, Building a Future Full of Hope 2025, we have two personnel announcements to make. Both support initiative No. 1, Living our Lasallian Catholic Heritage.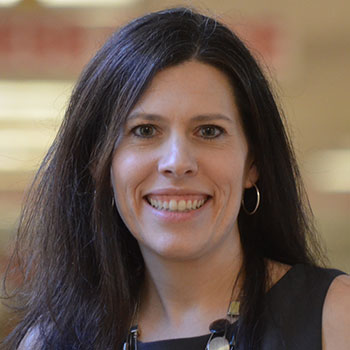 Marisa Naryka, Ed.D., has been named vice president for mission and ministry effective immediately. Dr. Naryka most recently served as assistant vice president for student affairs, a position that brought her to Saint Mary's University in 2018. She completed her Doctor of Education from Regent University in Virginia Beach, Va. Of particular import to this current position is her dissertation work, titled "The Impact of Mission Formation Programs on Senior Administrators at Lasallian Catholic Institutions in the Midwest District." Prior to Saint Mary's, Dr. Naryka held positions as director of residential life and international studies.
Dr. Naryka succeeds Brother Stephen Markham, FSC, Ph.D., who took a medical leave of absence earlier this year. "Dr. Naryka will continue to work closely with students, and she is fully committed to our Lasallian Catholic mission," said Father Burns. "The fact that her dissertation so clearly and squarely focuses on formation of leadership in Lasallian Catholic universities makes her exceptionally well positioned to take on this role. She also knows our community very well, especially our students, so that she can lead from the center. As Brother Stephen concentrates on his health, we continue to hold him in our thoughts and ask all to join in praying for his renewed healing and full recovery. I also want to take this time to thank Brother Robert Smith, who has served as interim vice president since Brother Stephen took his leave."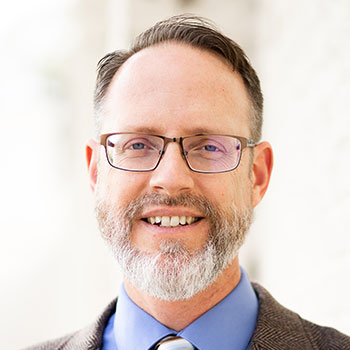 To further support and enhance Goal 1 of the strategic plan, Matthew Gerlach, Ph.D., has been appointed as vice president for character, virtue, and ethics and core associate professor of ethics and leadership as well as the director and endowed chair of the Hendrickson Institute. Dr. Gerlach will lead efforts to advance the university's vision around character education and virtue formation with constant focus on our mission to awaken, nurture, and empower learners to ethical lives of service and leadership. Working with all areas of the university, Dr. Gerlach will pilot opportunities that transform teaching, learning, service, scholarship, and more through both in person and technology platforms that will further develop and highlight Saint Mary's as a leader in ethics, character, and virtue education.
Dr. Gerlach will also advance the Hendrickson Institute as a resource for the university, greater community, current and emerging leaders, and as a forum to explore ethical principles, models, and issues. He currently serves as dean of the Institute for Lay Ministry at Sacred Heart Major Seminary in Detroit. He has extensive teaching experience in theology and has served in academic administrative positions at several universities as well. Dr. Gerlach will join Saint Mary's on Aug. 1. He holds a Doctor of Philosophy, Religious Studies, from Marquette University and received his bachelor's and master's degrees from the University of St. Thomas.
"Working together, we have made great progress on the strategic plan, and these two leaders will help us continue to build a future of hope and prosperity that further distinguishes Saint Mary's and showcases our Lasallian Catholic heritage," said Father Burns. "I am pleased to add that Dr. Gerlach's position is supported through an endowed chair, made possible by a recent gift from a generous benefactor. This benefactor shared that this investment has been made to promote the focus on ethics that Saint Mary's is known for but should be even better known for, and will be, as we join this approach to character education and virtue. It sets us apart as a leader in Lasallian Catholic higher education for the good of all."