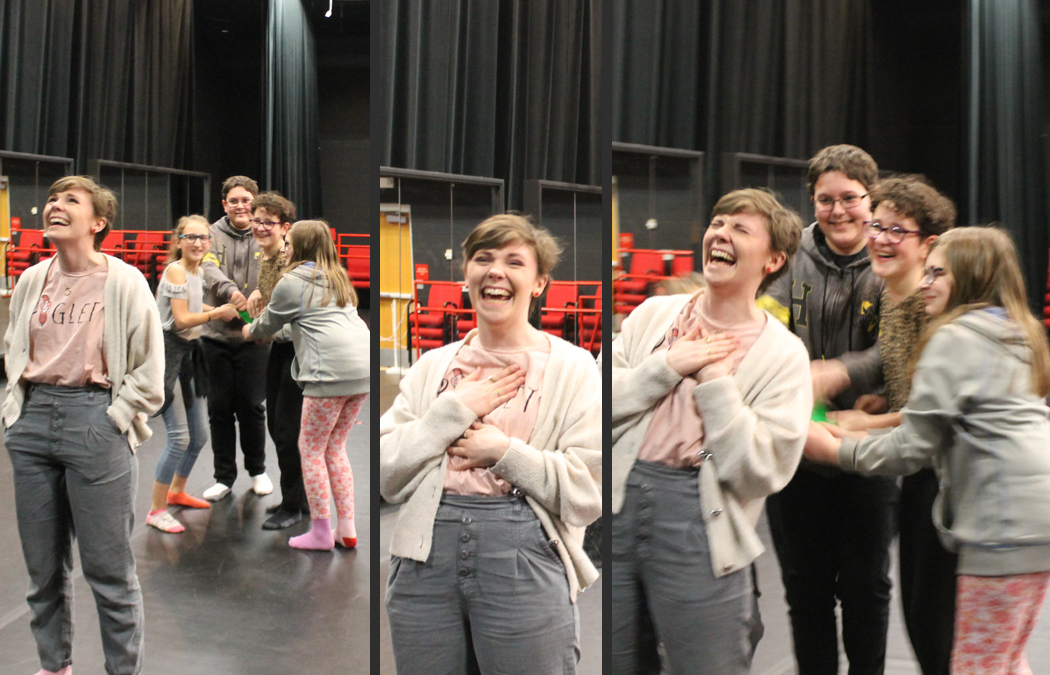 During her four years as a theatre major at Saint Mary's University of Minnesota, Ahnika Lexvold has done it all, both on and off the stage, when it comes to working with her fellow students on the Winona Campus.
So when it came to completing a project for her senior capstone course, Lexvold wanted to work with a younger audience in two of her favorite types of productions: improvisation and devised theatre.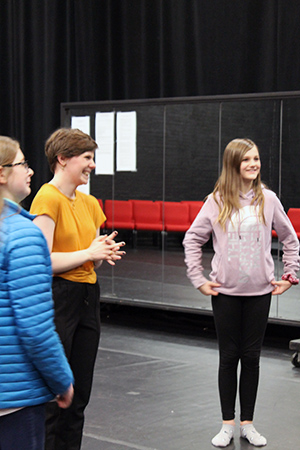 Since late January, the native of St. Cloud, Minn., has been directing a group of 10 local grade school students ages 10 to 14 at the Minnesota Conservatory for the Arts (MCA) in a workshop called "Create Your Own Comedy."
"It's an age range that I don't have experience teaching, so I wanted a challenge," said Lexvold, who has been directing in various capacities for five years and is working under the advisement of Walter Elder, assistant professor of Theatre and Dance.
"I love working with children and getting them to realize their own creativity. Each day, they get more and more into it, and more and more willing to be silly. That really excites me. Every time they come in and they just get a little bit crazier, because that's what theater should do: Let you feel comfortable being your crazy, wacky self."
Through the class, Lexvold has been helping the students create an original play with props and costumes based around the premise of a comedic, whodunit murder mystery. The show will take place at 4 p.m. on Friday, March 27, at the Winona Public Library. The performance, which is free and open to the public, will be preceded by an improvisation session, where the students will demonstrate the skills they have picked up in working with Lexvold.
"We're using improv to practice different techniques on how to work together, so it's like learning collaboration because that's how we're writing the show," said Lexvold, who has also been hired by MCA to direct "Seussical the Musical" on Tuesday, April 28, in partnership with Winona Public Schools.
Featured image: Ahnika Lexvold, a senior from St. Cloud, Minn., does a team exercise with the group of grade school students she has been working with an in acting workshop, "Create Your Own Comedy," at the Minnesota Conservatory for the Arts." The students are, from left, Uvonne Olcott, Greyson Kemp, Zoe HIll, and Lillian Bublitz.