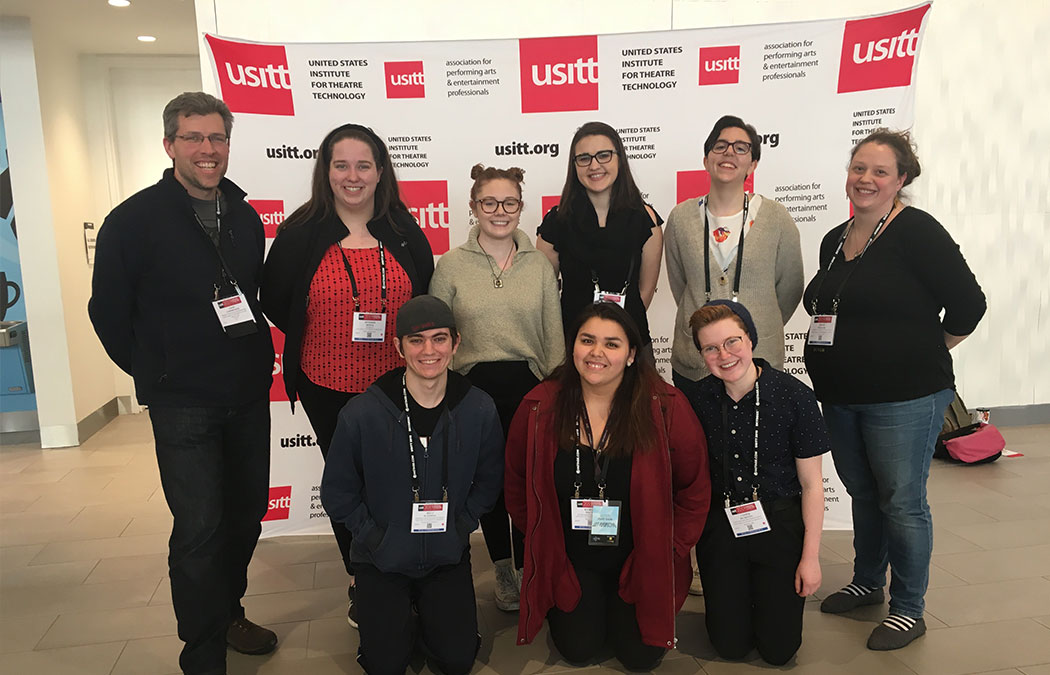 Saint Mary's theatre students and faculty recently attended the United States Institute of Theatre Technology (USITT) annual conference in Louisville, Ky., where they met and interviewed with national companies such as Cirque du Soleil, Disney, regional theatres, technology and design companies, along with many different graduate schools for design and stage management.
"I enjoyed having the opportunity to talk with professionals about what they do and have them tell me what I should do now in order to make myself more appealing for jobs in the future," said student Jennifer Honsa.
Photo caption: Attending the USITT Conference were, from left: back, Jason Underferth, faculty; Jennifer Honsa; Mackenzie Jensen; Amber Geyer; Chelsea Boesiger; Niffer Pflager, faculty; front, William Scannell, Kamryn Matta, and Casper Pichotta.