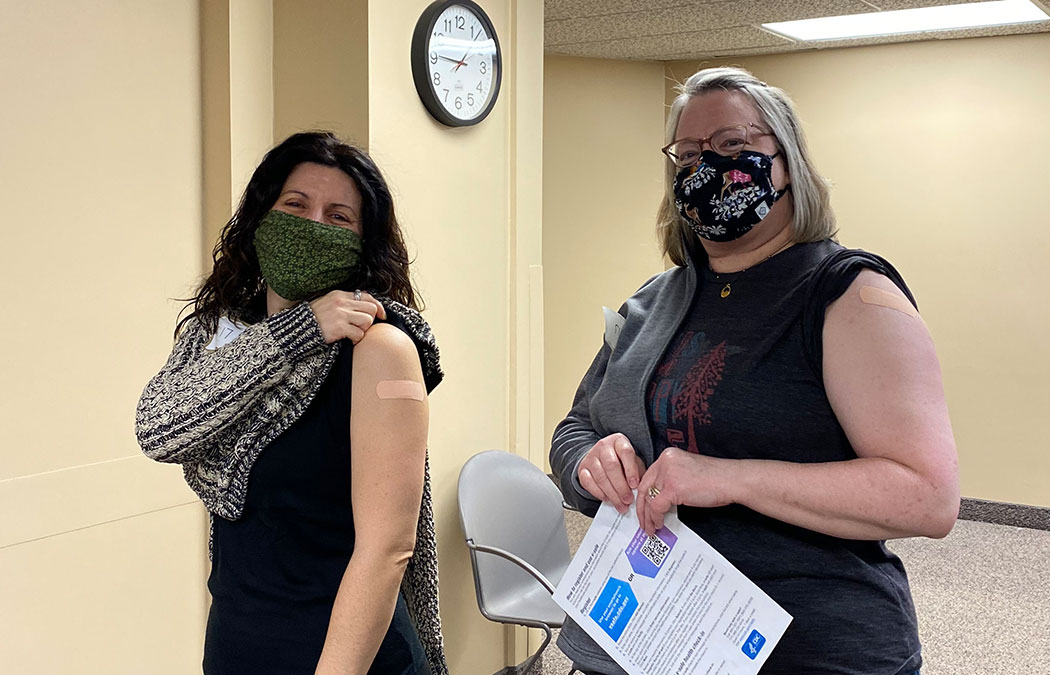 The university is closely monitoring vaccination plans for the State of Minnesota. Both Christina Uribe Nitti, director of Health Services, and Ann Merchlewitz, J.D., senior vice president and general counsel, participate in a weekly conference call with representatives from the Minnesota Department of Health (MDH). Part of that call each week is devoted to updates on vaccinations. MDH has not provided any information on how colleges generally fit into the state's vaccination plans. The university is waiting to see if any of its employees will fall into Phase 1b – the next group eligible for vaccinations. However, the university has managed to move some of its employees into Phase 1a of the vaccination process, including:
The nurse practitioner and nurse in the Wellness Center on the Winona Campus as they administer COVID-19 tests
Receptionists in the Wellness Center in Winona as they may come into contact with COVID-19 positive students visiting the Wellness Center
Staff who drive vans used to transport COVID-19 positive students to our isolation rooms at Alverna Center
Custodial staff who clean isolation rooms on the Winona Campus
The university is working with MDH on vaccinations for students in clinical experiences, as some of those students have not been vaccinated as part of the hospital's regular vaccination program. The university will be providing MDH information on those students so they get added to appropriate vaccination lists with local public health.
MDH reported last week that, in general, most college and university staff and students will likely fall into a category that comes after Phase 1b. However, some staff/students will fall into category 1b because they are 65+, they are K-12 teachers, or they work in the childcare setting. The state is still vaccinating people in Phase 1a. View the state's vaccination dashboard.
Photo caption: Christina Uribe Nitti, director of Health Services, and Julie Buege, registered nurse in the Jay Johnson Wellness Center, receive their COVID-19 vaccine. Uribe Nitti said, "I got my COVID-19 vaccine because I don't want to be the source of infection for someone else. The only way we can beat this virus is to get enough people vaccinated to achieve herd immunity. That will protect the most vulnerable in our community, and that's something I want to be a part of!"