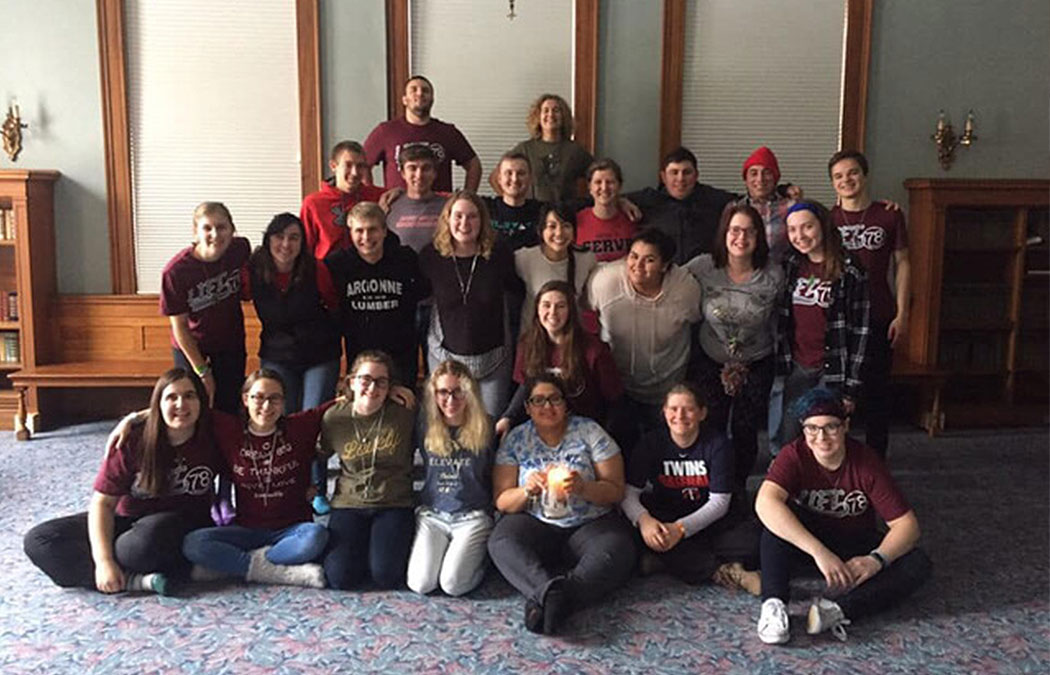 Last weekend, 38 students participated in the LIFT Retreat (Lasallians in Faith Together), formerly known as TEC (Together Encountering Christ). Students spent the weekend building community, reflecting on the Paschal mystery, and participating in faith-centered activities and discussion.
This retreat takes place each semester as an opportunity to further engage students in our Lasallian Catholic identity and give the space needed for reflection and growth. Among talks from several students, the retreat also started with a presentation by Brother Guillaume Yame, FSC, on Lasallian pillars and the work of Saint John Baptist de La Salle. At the core of La Salle's work in catechesis is the spirit of evangelization through an authentic lived faith and a free and welcoming spirit of community.
Next semester's retreat will take place the weekend of March 29-31.