The meal plan change period will be open from Monday, Aug. 23, until Friday, Sept. 10, at 4 p.m.
If you are a returning student and wish to change your meal plan for the 2021-22 academic year, please complete the residential meal plan change form.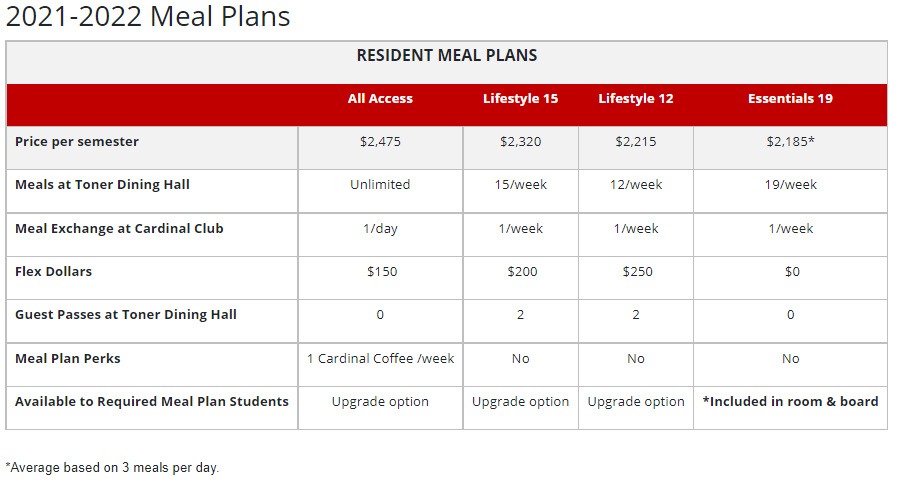 Meal plans for new students who are entering their first semester at Saint Mary's were defaulted to the 19-meal plan. If you would like to upgrade your meal plan to the All Access plan, please complete the new residential meal plan change form.
Commuter students who wish to have a meal plan for spring must complete the commuter meal plan request form.
For more information regarding the meal plan options, visit residential plans or commuter plans.
Contact the Office of Student Affairs with any questions at studentlife@smumn.edu or 507-457-1640.