On Nov. 16, a group of five students representing the Department of English and World Languages traveled to Dubuque, Iowa, to participate in the 12th annual Streamlines Undergraduate Literature and Writing Conference.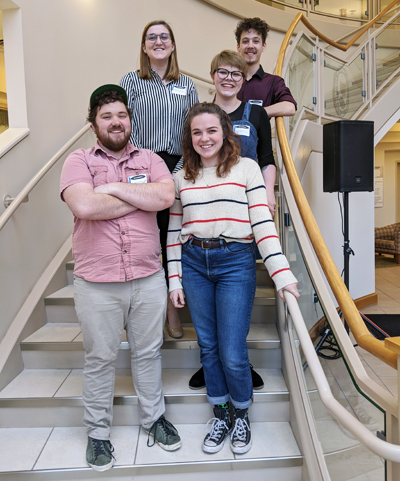 Sponsored jointly by Clarke University and the University of Dubuque, the conference afforded students from universities and colleges in the Upper Midwest the opportunity to be inspired by each other's submitted work in a variety of categories by taking part in readings, followed by panel discussions led by faculty moderators.
"For the students, I think presenting their own work to a real audience in a public forum is extremely valuable. They can network with other students and faculty and whoever's attending the conference, and be reassured that there are other people interested in their subject area," said Carolyn Ayers, Ph.D., associate dean of General Education and professor of English.
"To know that everybody in all the rooms cares about literature and language is enormously energizing. And in particular, I would say our experience consistently has been that Saint Mary's students compare well with their peers from other institutions, and so they come away a lot more confident."
Senior Emilie Steingraeber presented a literary analysis paper centered on Jane Austen's Northanger Abbey, stemming from a recent study abroad trip to England.
In addition, senior Daniel Collete presented a reading of his one-act play titled "Denise, in Office 208," while senior Ian Hebeisen shared poetry in a presentation titled, "The Impact of Structure on Free Verse Poetry."