Saint Mary's is committed to your success by providing you with the tools necessary to not only achieve your professional goals, but to share them with the world — especially the digital world.
As part of our commitment, Saint Mary's is offering an opportunity for you to be awarded digital badges. Digital badges are a graphic verification representing your achievement after completing a specific online course or program.
Digital Credential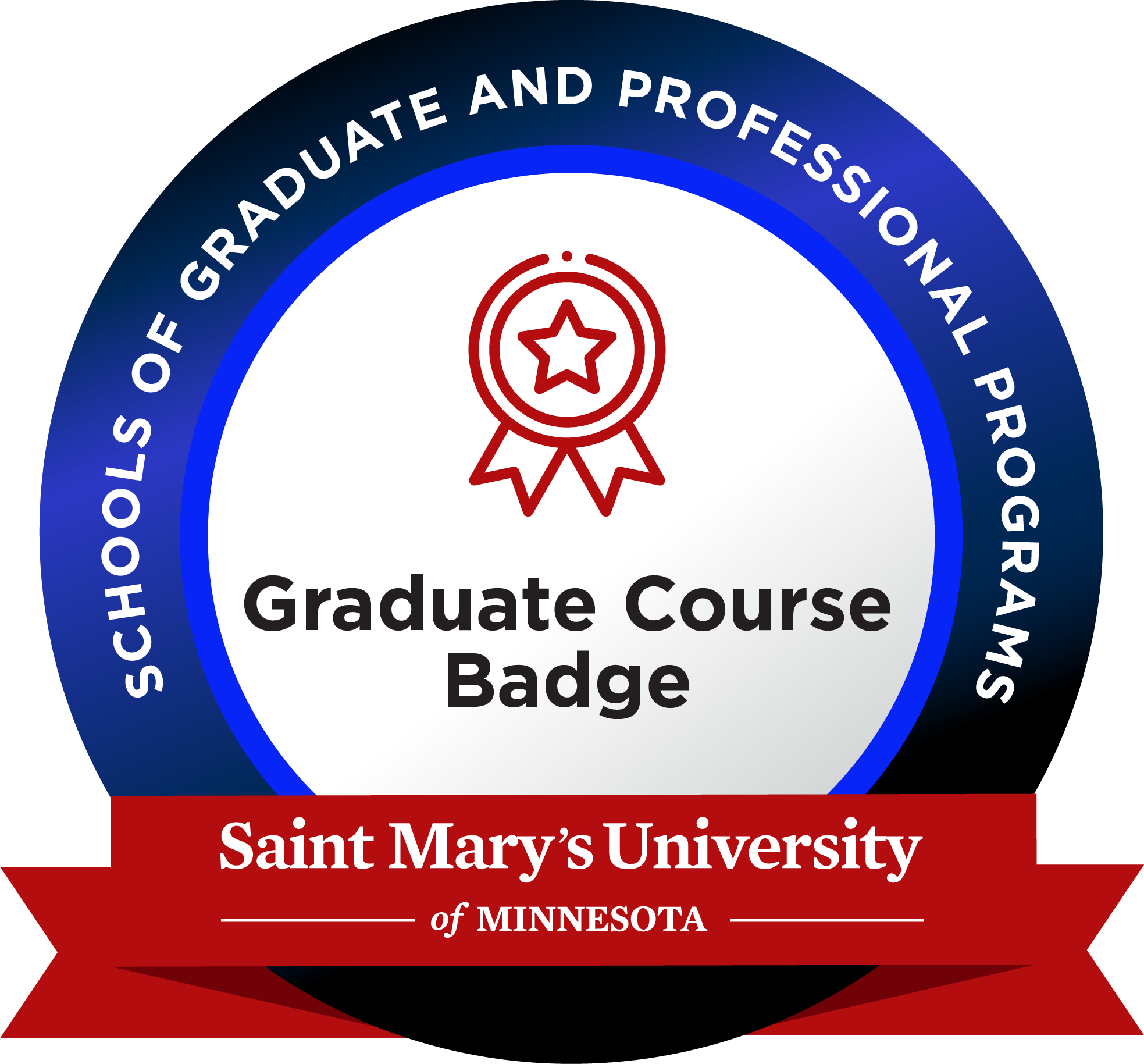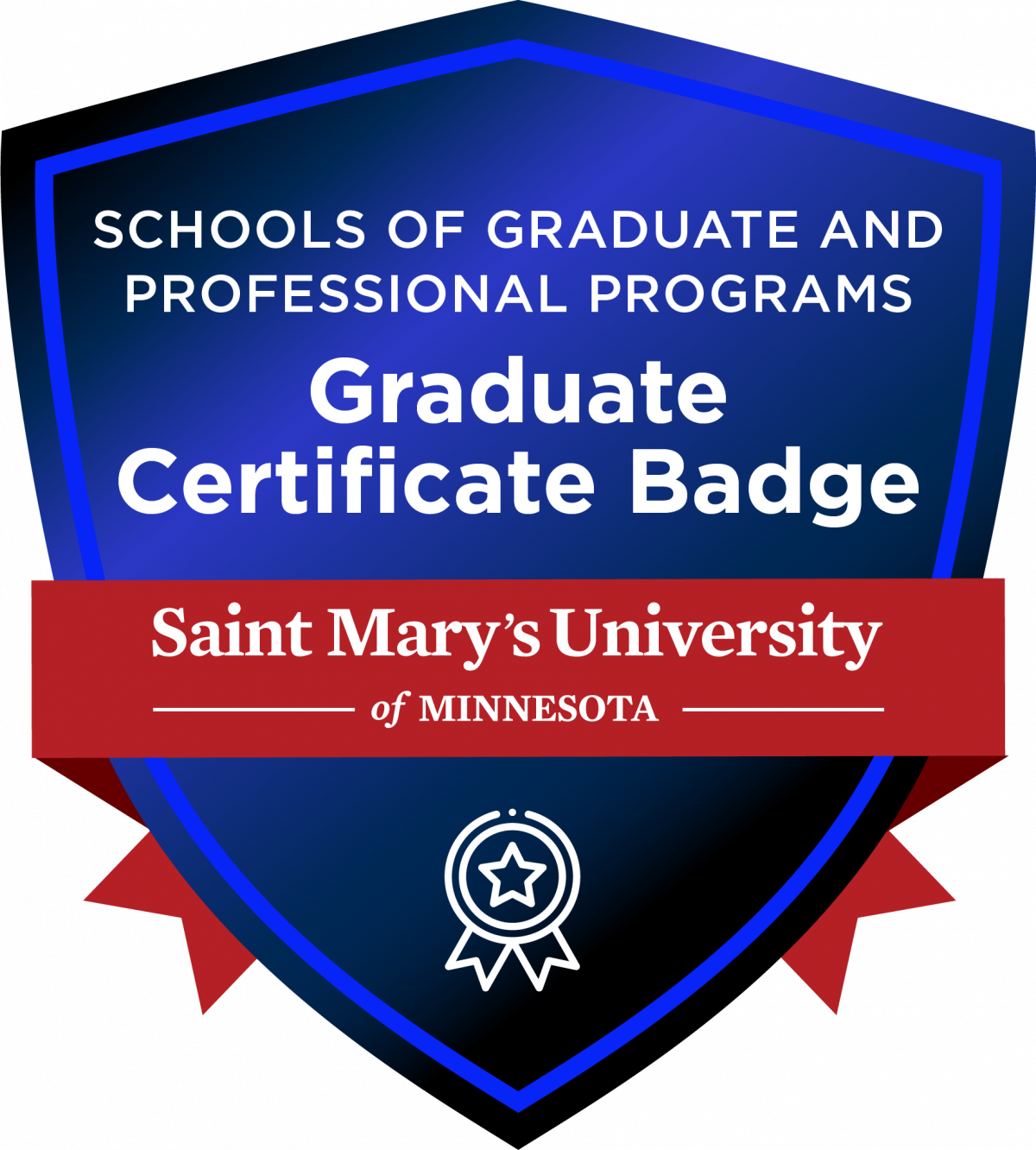 We have partnered with Credly's Acclaim Platform to provide you with a digital version of your credential. Share it on LinkedIn, Facebook, Twitter, and more. A badge demonstrates to potential employers and future connections your skills, abilities, and success.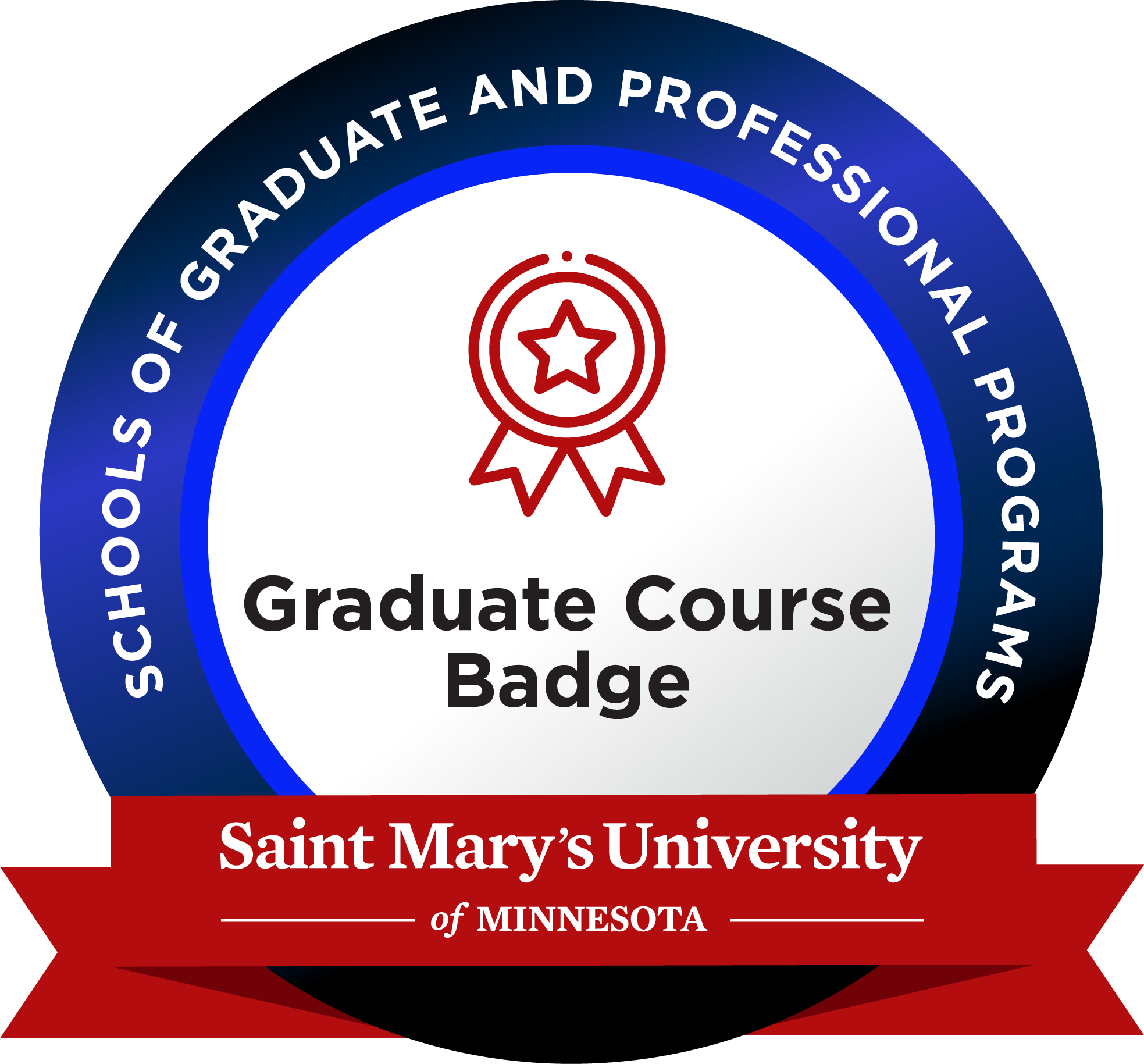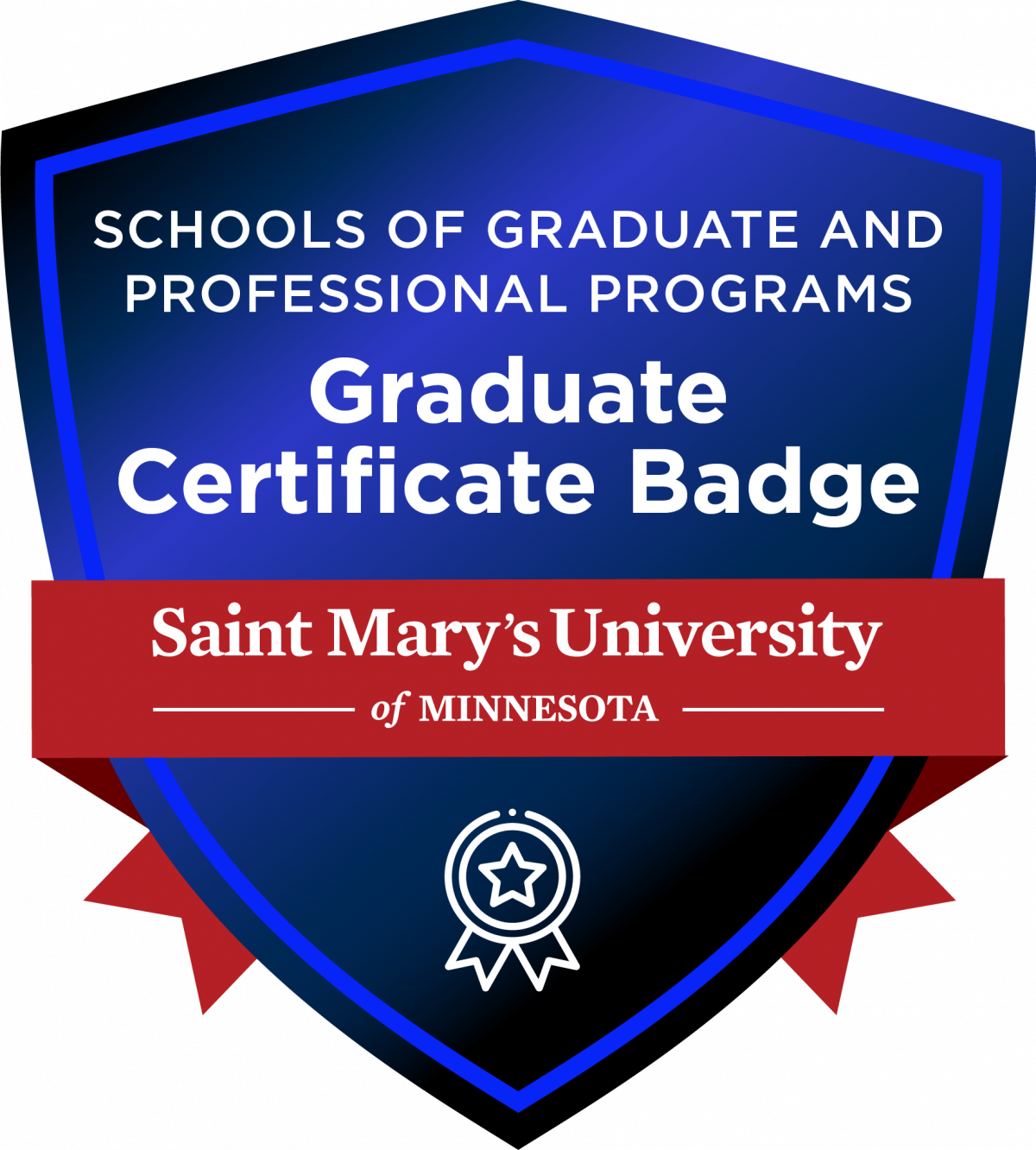 Learn how Digital Credentialing Works
Take the Next Steps to Share Your Achievements From Saint Mary's:
Saint Mary's University of Minnesota provides a well-rounded academic experience by integrating practical, professional, and ethical education in a dynamic and caring online environment.
LEARN
Successfully complete a designated course, achievement, or other eligible activity for badging. Your achievement will be verified to earn the badge. Digital credentials, in and of themselves, are not official university-issued academic credentials (like a degree or graduate certificate), but are awarded in addition to these academic credentials in order to provide a visual, shareable acknowledgement of students' academic achievement.
CLAIM
After a badge is awarded, you will receive an email from admin@youracclaim.com. Follow the step-by-step instructions to claim your badge and to set up your Acclaim Platform account. Keep all of your badges issued from the Acclaim Platform on your account profile page.
SHARE
Get the recognition you deserve. Share your badge on social media including LinkedIn, Facebook, and Twitter. Be sure to update your online resume, portfolio, and website with your new badge. Plus, add your badge to your email signature, increasing your credibility through the most effective way of communicating.
GET NOTICED
Show the digital and online world your accomplishments. Digital badges represent your skills and qualifications and are quickly accessible to viewers. Anyone who sees your badge can click on it to validate your credentials and learn about the commitment, dedication, and work it takes to earn your credential.
EXPLORE CAREERS
Use labor market insights to see what jobs you might qualify for, which employers are hiring, salary ranges offered, and more. You can even search active job listings and apply directly.
Benefits of a Digital Badge
:
Secure and user-friendly way of sharing personal and professional credentials with potential employers and networking connections.

Creates a unique opportunity for you to stand out and get noticed on social media and networking sites.

Reaches a worldwide digital audience with its verified metadata, providing real-time access to your achievements.

Provides a quick and convenient way for potential employers to confirm your new skills and abilities.
Digital Credentials Offered at Saint Mary's
GRADUATE CERTIFICATE BADGE
Awarded to students to recognize they have earned a designated Accelerator Graduate Certificate through Saint Mary's.
Awarded to students to recognize they have successfully completed an individual, designated course at Saint Mary's.
Awarded to faculty in recognition of various aspects of their professional development.
Open badges are web-enabled versions of a credential, certification, or learning outcome which can be verified in real-time, online.
Saint Mary's has partnered with Credly to translate the learning outcomes you have demonstrated into a digital badge. A badge is issued and managed through Credly's Acclaim Platform.
Credly is the end-to-end solution for issuing and managing digital credentials.
A badge represents your skills and gives you the opportunity to share your accomplishments online. Potential employers and colleagues can see your badge and know you successfully completed the work necessary to earn a badge. Credly's Acclaim Platform also allows you to search and apply for jobs directly through the Acclaim Platform.
You can easily configure your privacy setting in the Acclaim Platform to make your badge private. You are in control of your badge at all times.
No, this is a service we provide to you at no cost.
Labor market insights are pulled from live job requisitions. Based on your skills, you can learn which employers are hiring, what job titles you might be qualified for, salary ranges, and more. Search active job listings and apply directly from the Acclaim Platform. Access the labor market insights from your badge details under Related Jobs or on the skill tags assigned to your badge.
Digital badges are securely linked to data hosted on the Acclaim Platform. This also eliminates the possibility of anyone claiming your badge and identity.
Share your badge directly from the Acclaim Platform to LinkedIn, Twitter and Facebook; over email; embedded in a website or in your email signature.
Yes, you can download your badge from the Share Badge page.