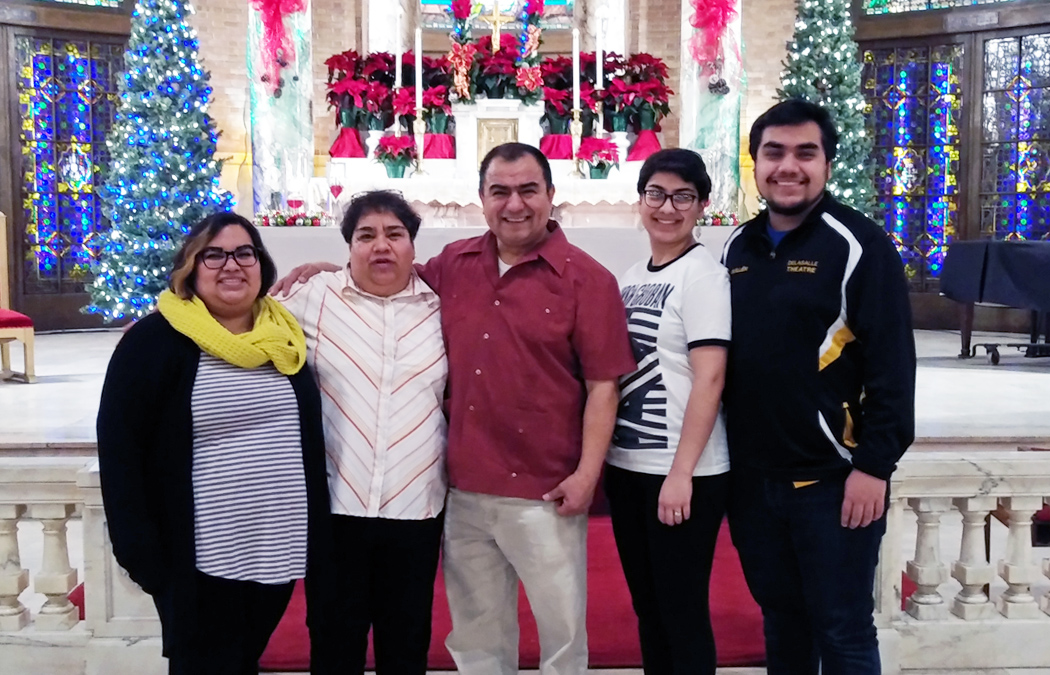 The academic journey of Saint Mary's University of Minnesota student Carla Guillen '20 has been full of letters and documents, especially since her sophomore year when she began translating items from English to Spanish. The letter that will always stand out to her the most, though, was the one announcing her acceptance into the First Generation Initiative (FGI).
"It means the world," said Guillen, who is also in the Lasallian Honors program. "I still remember the day I got the letter saying I received the scholarship. It was life-changing. I don't think there was going to be any other realistic way that I would have been able to attend a university if it hadn't been for the generous benefactors, the organizers of the program, and my hard work to earn the scholarship."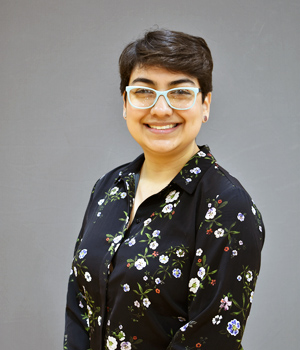 Octavia Brown '15, Countdown to College coordinator and FGI alumna, said Guillen is always willing to help her fellow peers.
"She is patient and always willing to lend a helping hand," Brown said. "Carla has a very calming presence about her that makes it easy to talk to her and get to know her. She has a positive attitude and is willing to share her experience with others around her."
On April 24, Guillen was one of more than 100 undergraduate students scheduled to present her research at the Celebration of Scholarship on the Winona Campus.
In her case, though, her presentation was more of a personal narrative titled "English Spanish Translations: Building Bridges." The Spanish major's story is one of helping translate documents for several offices at the university — namely Access Services, Financial Aid, and FGI — most of which while interning in the Student Success Center this past year.
Most recently, Guillen translated two documents related to the COVID-19 response before leaving campus in March.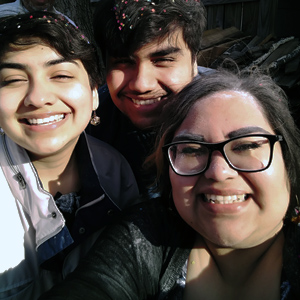 "Carla has a great attitude and work ethic, and has been fabulous working with other students, both in the classroom and as a tutor," said John Reed, Ph.D., associate professor in English and World Language who served as Guillen's adviser and helped oversee her internship. "I could always count on receiving very high-quality work from Carla, and these translations were no exception."
In her presentation, Guillen mentioned the "several points of cultural tension" she witnessed while growing up, especially while sitting in waiting rooms at hospitals and medical clinics. She would see children, perhaps no older than 10 years old, trying their best to interpret what doctors and nurses were saying to their parents.
"It was heartbreaking seeing that kind of responsibility being put on children who already have their own struggles, simply trying to help their parents understand what vaccines or what medicines they needed," Guillen shared.
Luckily for Guillen, she never had to play the role of that overwhelmed 10-year-old. Her parents are both fluent in English, having been in the United States for more than 30 years, moving from Mexico to San Diego to Minneapolis.
'Realizing my love for linguistics'
She is the second youngest of four children, one of whom is Daniela (Guillen), who works as an administrative assistant on the Twin Cities Campus and recently earned a 2019 Employee Recognition Award for her service and dedication.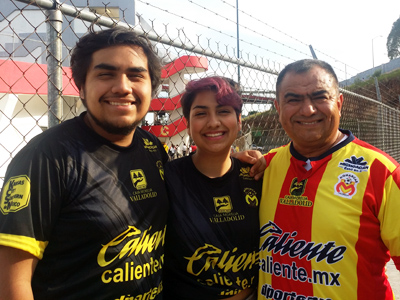 Guillen came to Saint Mary's by way of DeLaSalle High School in Minneapolis with the initial plan to take a large number of science classes as a pre-veterinary student. She was not planning on taking any Spanish classes, but did so at her parents' recommendation.
In spring of her sophomore year, she took a phonetics class taught by Dr. Reed and an introduction to translation course taught by Kyle Black, Ph.D., associate professor of English and World Languages.
"That's when I started to realize my love for linguistics," Guillen said. "And that's when I decided to change career paths entirely."
At first, she entertained the notion of being a medical interpreter to support Hispanic families who need help speaking with doctors, like the ones she witnessed as a child. As she started to delve into other languages, though, she realized that she has a talent — and the interest to match — to possibly learn several languages and work in a role such as a freelance translator or even an interpreter for the United Nations.
In addition to being fluent in English and Spanish, she has dabbled in French, Japanese and Korean and is about to start learning Russian.
"To be exposed to all different kinds of literature," she said, "sounds wonderful to me."