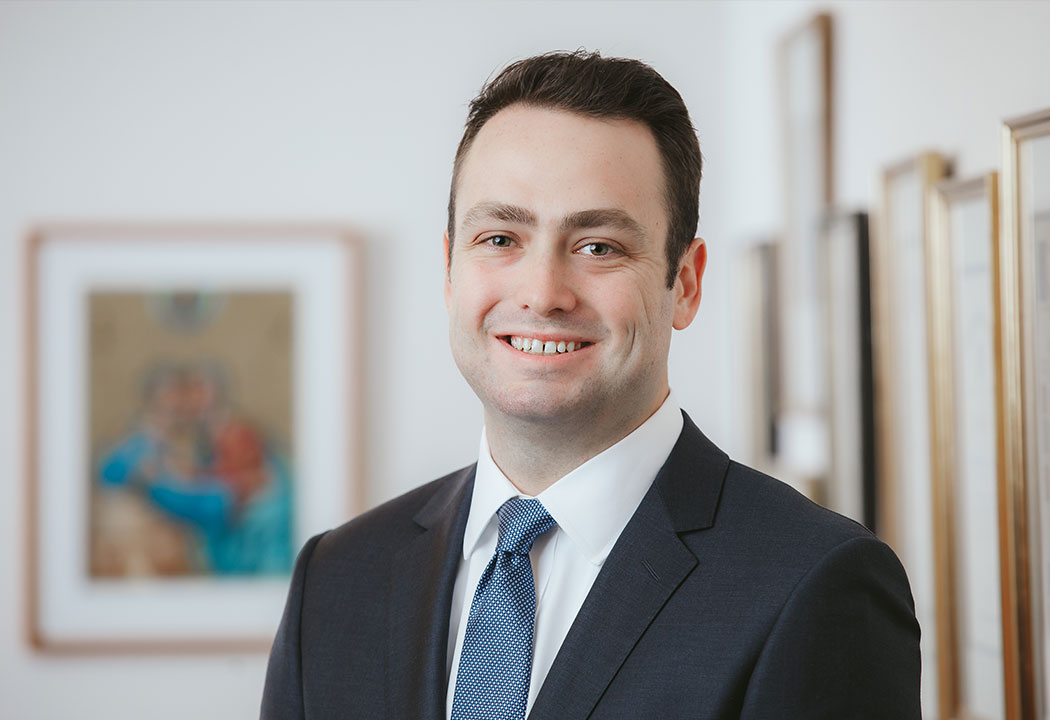 Mike Mezzano '17 admits there was only one, very small negative aspect to having a job lined up early in his college career.
During his senior year, when Mezzano found himself with a little extra free time, his friends were busy sending out résumés and lining up interviews.
A double major in finance and business intelligence and analytics, Mezzano began working full-time for Piper Jaffray Companies—a leading investment bank and asset management firm in Minneapolis—right after graduation.
As an investment banking analyst for the healthcare medical technology team within Piper Jaffray, Mezzano works in mergers and acquisitions to help their client companies grow.
But Mezzano had a foot in the door at Piper Jaffrey, starting the summer after his sophomore year.
"I applied for a summer internship, out on a limb, knowing that as a sophomore, it would be tougher to get a position," he said. Not only did Piper Jaffrey hire him for the summer internship position, they asked him to stay on and work remotely for them while attending school the following year.
"My junior year, I decided I wanted to try something different and harder," he said. "I applied for the 10-week investment banking program at Piper Jaffrey to work as a summer analyst, and I ended up getting that too. I worked there until I switched to banking with the healthcare medical team. In August of last year, I was fortunate to receive a full-time offer to come back this year and start working for them again. I lucked out and had everything worked out my senior year."
In addition to double majoring, and working for Piper Jaffray, Mezzano—a Woodbury, Minn., native—was also a two-sport Cardinal athlete.
It was Saint Mary's hockey program that first drew Mezzano to Saint Mary's, but it was the strength of the university's science and business programs, as well as its friendly atmosphere, that convinced him to stay.
"It felt like home," he said. "I just felt like it was the place I wanted to be."
Mezzano played hockey all four years, and golf his junior and senior years. He said many of the skills he learned as an athlete translate well to the corporate world.
"It was demanding, but it taught me to manage my time," he said. "Being in two sports and taking school pretty seriously, it taught me I had to get my priorities straight, take things more seriously, and get things done more efficiently. I think that playing sports teaches you how to fail in the sense that you're not going to win every game or play well every game. It teaches you that no matter what happens, you have to flip the page and come back and start fresh the next day, and that translates well into the real or corporate world."
Mezzano added, "It's also about being part of a team and pushing each other to succeed, and Saint Mary's does an amazing job of that. I've never been in a place where so many people want to see you succeed."
One of Mezzano's favorite memories is of playing hockey in the MIAC championship his sophomore year.
"The Saint Mary's community was behind us 100 percent," he said. "It was during spring break, but a lot of students and professors made their way back early just to go to the game. We didn't know what to expect, and when we came out for warmups, the rink was sold out. It was the coolest experience for us because we felt like everyone was behind us."
Mezzano found that same support in the Business Department.
"(Faculty members) were very personable," he said. "There wasn't a single person in that department who didn't prepare me for the real world. They deserve a lot of credit for my success.
"Theresa Speck, Derek Jackson, and Andrew Scott really gave me the skills to be successful in the career I'm in," he added. "And the entire department taught me how to be personable. You can have a 4.0 grade point average and if you can't be personable, it's very difficult to succeed in the business world."