Service has long been a part of Saint Mary's mission as a Lasallian Catholic University, and our faculty, staff, and students are showing their commitment to bettering their communities in a number of ways.
Student-athletes recognized by trustees for being NCAA Division III Team Works Service Challenge winner
Last Friday, the Saint Mary's University Board of Trustees passed a resolution congratulating the university's student-athletes, who were recently recognized by the NCAA for their commitment to community service.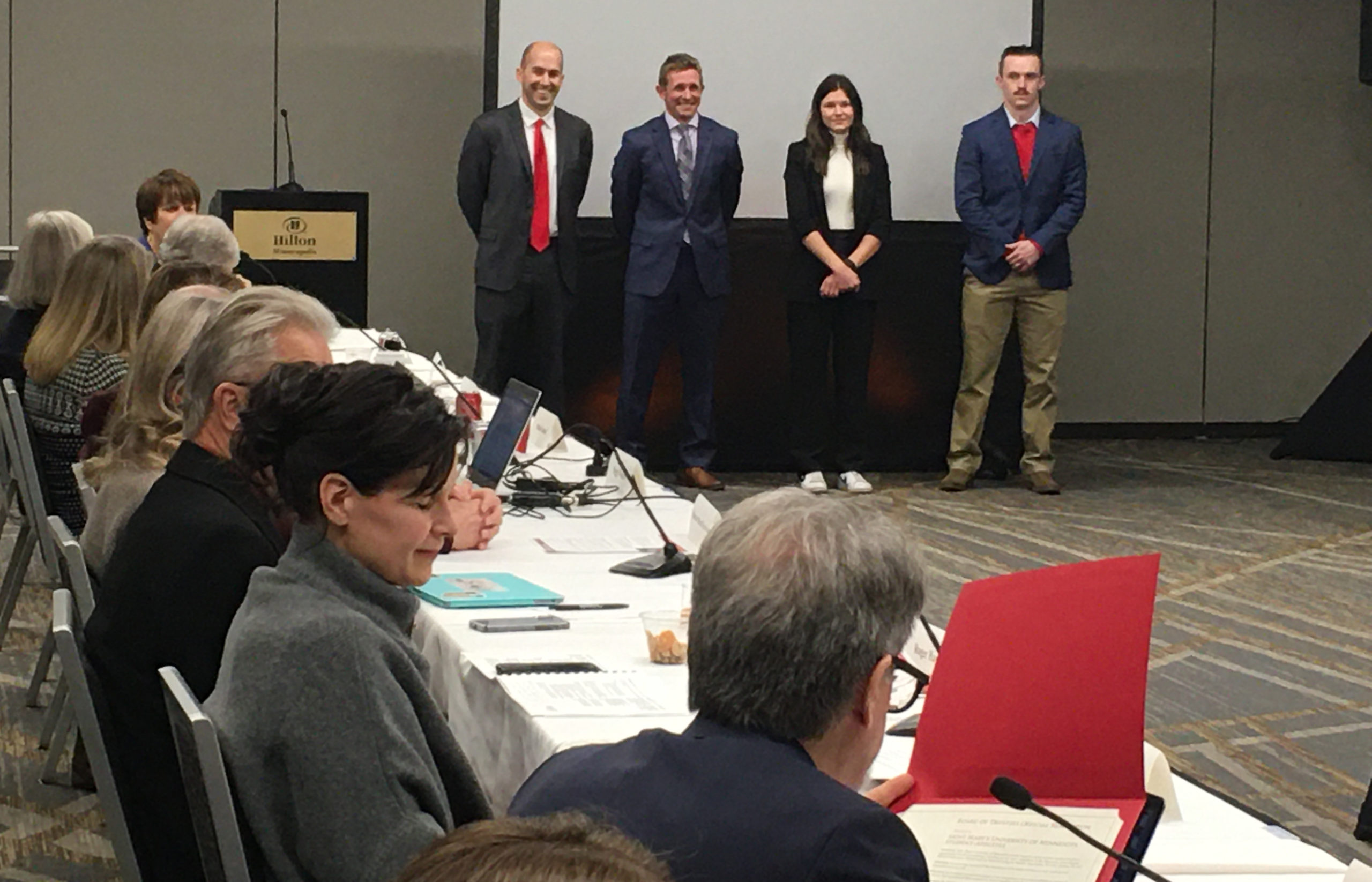 In February, the NCAA office named Saint Mary's the NCAA Division III Team Works Service Challenge winner. Competing in the challenge for the first time ever, Saint Mary's student-athletes logged more than 2,000 hours of community service between the months of September and November. With the hours logged, the student-athletes helped make a $34,219 economic impact on their community during the challenge.
As stated in the board's resolution, "This recognition is a testament to the hard work of all our student-athletes and their coaches, trainers, and other athletics staff as they have benefited from involvement in the Winona community, opportunities to be servant leaders, and a deep personal experience of empathy, gratitude, and social responsibility."
NCAA Team Works, which coordinates community service efforts at the NCAA championships, and Helper Helper, a volunteer management and tracking platform, launched the community service competition to recognize student-athletes who give back to their communities. The competition, which ran from September through November, is based on the number of service hours completed and the number of participating student-athletes.
Sisson, Tadie take part in Grocery Grab event
Saint Mary's philosophy professor Joe Tadie and athletic director Brian Sisson again represented the college during WNB Financial's Grocery Grab event this past week.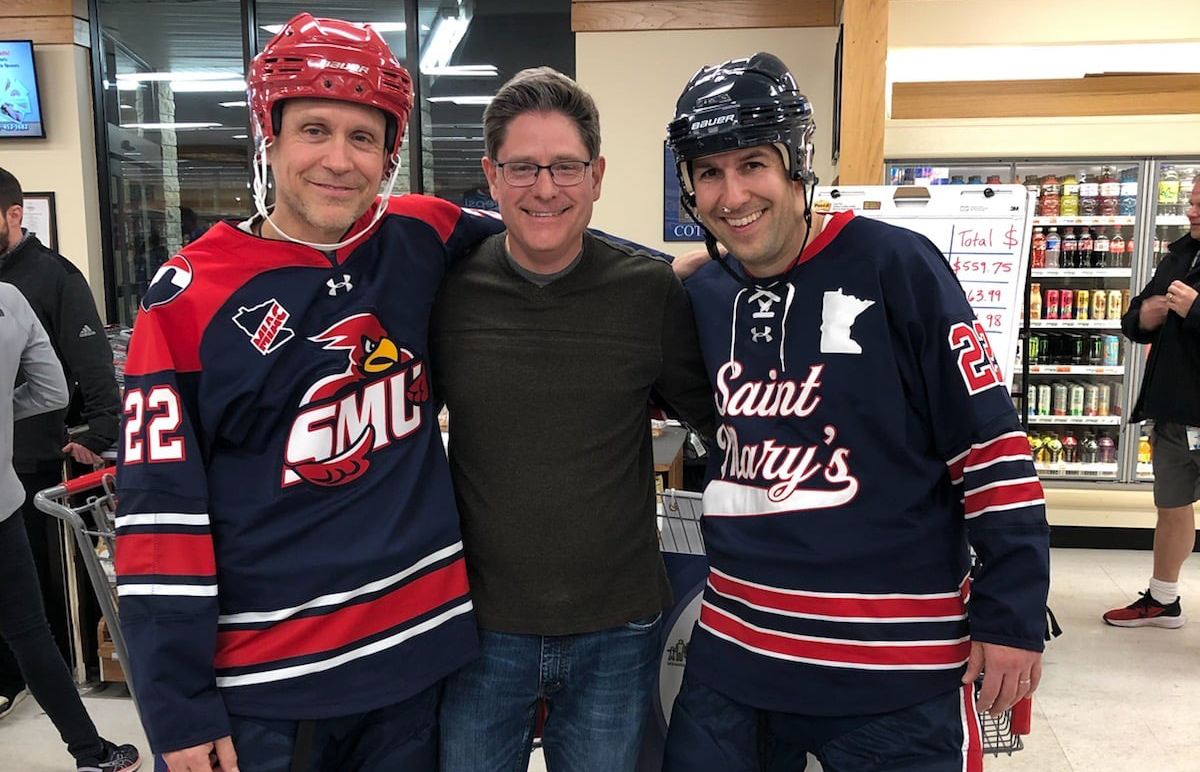 The fun event is held every year to kick off the Minnesota FoodShare March Campaign and assist the Winona Volunteer Services Food Shelf.
During the event, Sisson and Tadie had 90 seconds to race through Midtown Foods and collect as many groceries as possible. The Saint Mary's duo came in second, grabbing $721 worth of food, and contributing to the overall event donation of $3,999 of food to the Winona Volunteer Services Food Shelf.