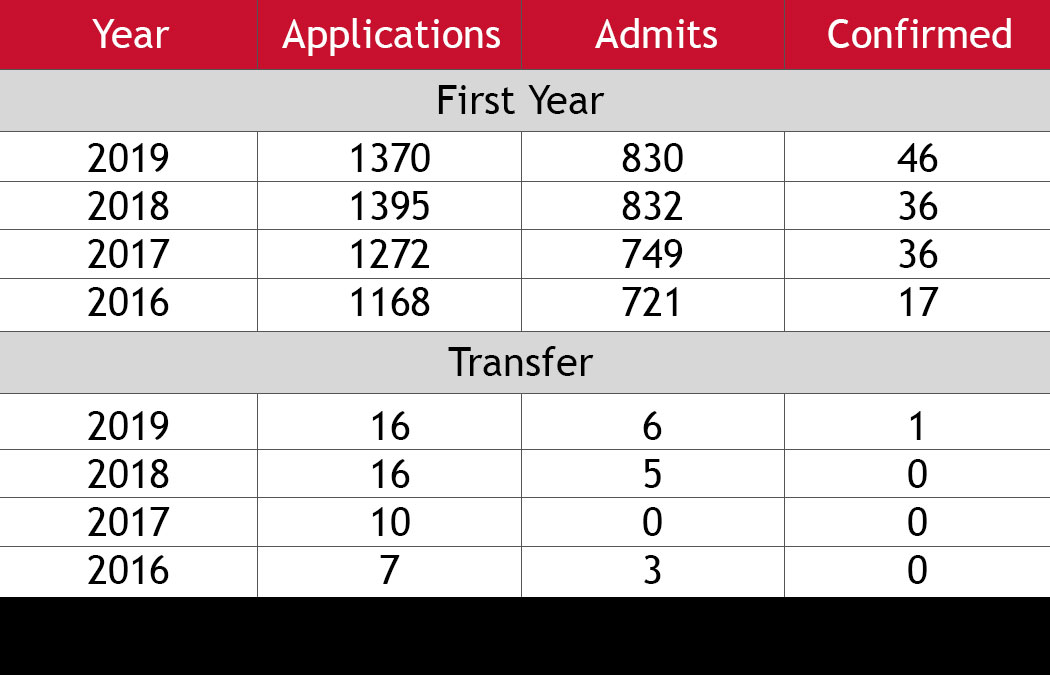 The fall semester is quickly winding down with a flurry of finals and busy schedules with an abundance of year-end meetings. Both the Office of Admission and Office of Financial Aid are hard at work focusing on different aspects of the recruitment process. Admissions is busy reviewing files to get out new admits prior to the end of the year; Financial Aid is gearing up for Dec. 15 when our first batch of financial awards are mailed to admitted students. Dec. 1 statistics are relatively constant with figures from last year with the exception of a healthy 28 percent increase in confirmations — we all hope this trend continues!
Here is a quick summary of the upcoming events and the number of individuals registered for each event:
Admitted Student Day – Dec. 8
21 students, 18 guests
Admitted Student Day – Jan. 25
11 student, 11 guests
Total visits for the 2019 recruitment cycle stand at 763 through Dec. 1 (up 3.4 percent compared to 738 in 2018 and 749 in 2017). I appreciate you making our guests feel welcome and part of the Saint Mary's community when they visit campus.
On behalf of the enrollment staff, we wish you a most blessed holiday season spent with family and friends!
— Daniel Meyer, vice president for enrollment