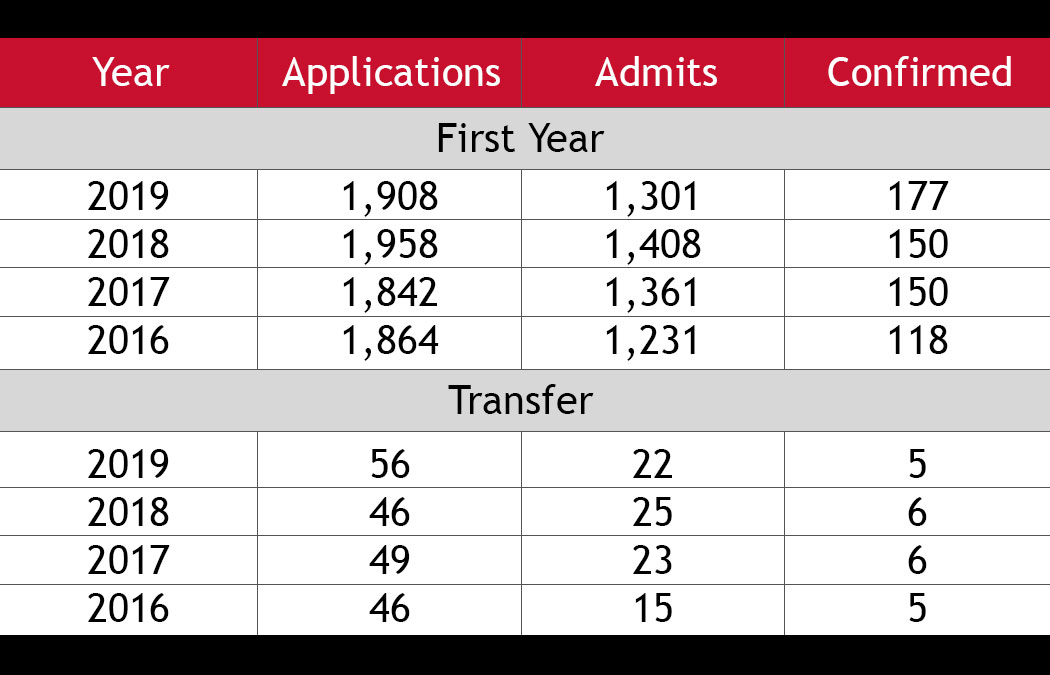 On Saturday, March 16, we hosted our Scholarship Recognition Day and had 80 outstanding candidates for the Class of 2023 on campus to acknowledge their exceptional academic accomplishments. We asked students to tell us what they considered their most important accomplishment, which was shared when they walked across the stage to receive their certificate from Father James Burns. A number of students indicated they were most proud of getting admitted to their top college choice (Saint Mary's), four students indicated being admitted to the inaugural 3+2 PA program was their most significant accomplishment, and six students indicated achieving the rank of Eagle Scout was their greatest achievement. My point in sharing this is to let you know the Class of 2023 is shaping up to be a class that will have a most profound impact on Saint Mary's community of scholars.
There are a number of significant recruitment events over the course of the next six weeks, including:
Outdoor Focus Day – March 24
7 students, 13 guests
Preview Day – March 29
35 students, 54 guests
Admitted Student Day – April 8
9 students, 11 guests
New Student Orientation and Registration – April 13
85 students
When you see a prospective student and their family on campus, please introduce yourself and spend a few minutes making them feel part of the Saint Mary's community.
— Daniel Meyer, vice president for enrollment