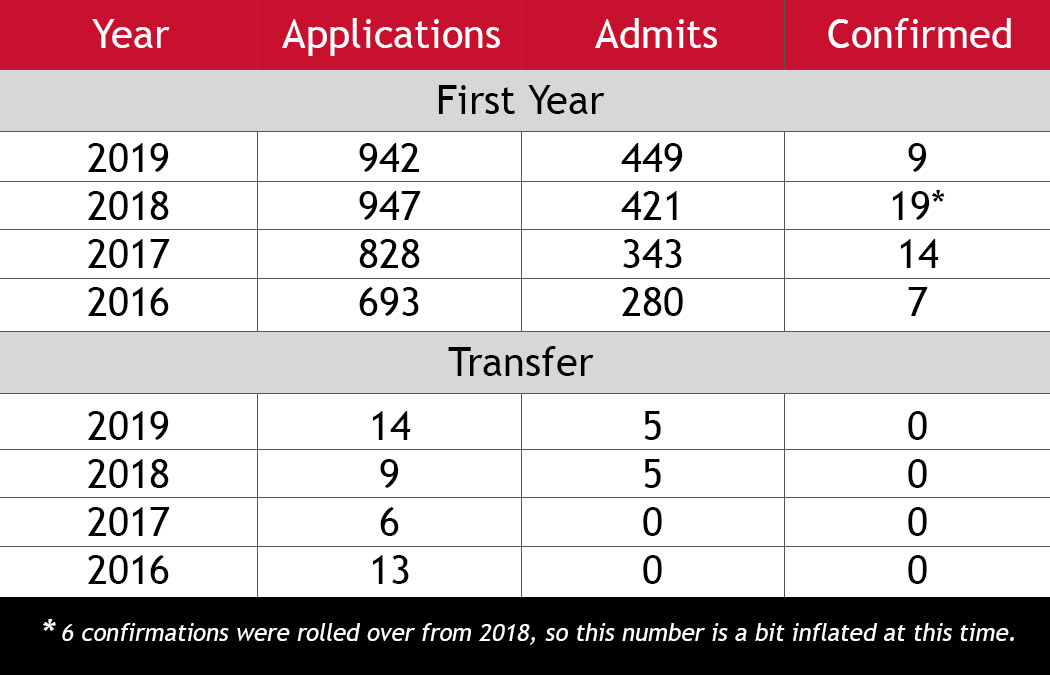 November is traditionally when we begin providing enrollment data that is shared with other Minnesota private colleges, so we are also sharing results with everyone on campus to keep you informed. The next six weeks may be the busiest time in the recruitment cycle given that we have recruitment events planned to target various audiences. Here are the upcoming events and the number of people attending:
Fall Foliage – Nov. 9
10 students, 27 total
Chicago Open House – Nov. 12
8 students, 20 total
Admitted Student Day – Nov. 16
10 students, 19 total
Fall Foliage – Nov. 30
6 students, 14 total
Decision Day – Dec. 1
2 students, 3 total
Admitted Student Day – Dec. 7
5 students, 9 total
Your efforts of allowing students to attend a class, directing a student to their location, or simply letting them know how pleased you are to see them visiting campus will be greatly appreciated and assist in enhancing our recruitment efforts.
Nov. 15 is the Early Action deadline, the next meaningful application milestone in the recruitment cycle. We will review and determine acceptance for these students by Dec. 1.
— Daniel Meyer, vice president for enrollment