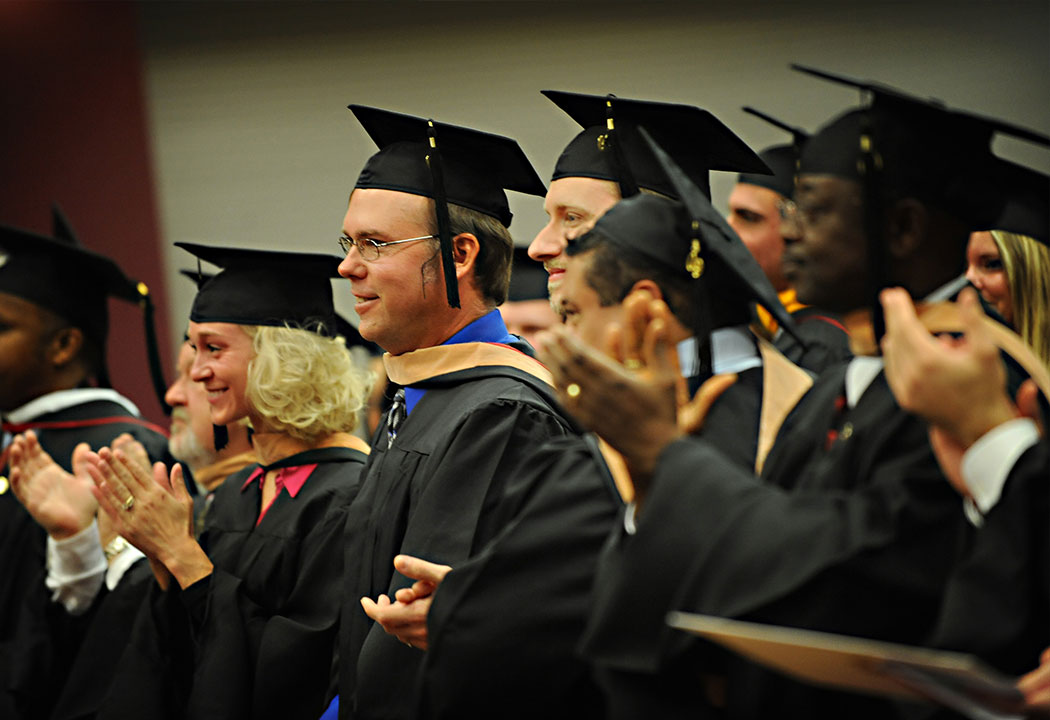 MINNEAPOLIS, Minn. — More than 440 adult learners will graduate from Saint Mary's University of Minnesota and its Schools of Graduate and Professional Programs on Saturday, June 1, where three commencement convocations will honor the graduates.
The ceremonies, to be held at 10 a.m., 12:30 p.m., and 3 p.m. at the Saint Mary's University Center on Park Avenue in Minneapolis, will feature four graduates who have been invited to provide reflections as part of the ceremonies. Another six graduating students will be honored with Saint Mary's Outstanding Final Paper Awards.
Graduating students providing reflections are:
LaTonya Fakir, M.A. in Marriage and Family Therapy
Christopher Godsoe, B.S. in Business Administration
Nora Morris, Ed.D. in Leadership
Okongo Nyak Ongwach, D.B.A.
Graduating students being honored with Outstanding Final Paper Awards are:
Katlynne Mark, M.A. in Special Education
Shelly Champa, B.S. in Human Resource Management
David Grack, Ed.D. in Leadership
Heather Michaels, M.S. in Accountancy
Kristen McCoy, M.A. in Health and Human Services Administration
Elora Riggs-Lyksett, M.A. in Counseling and Psychological Services