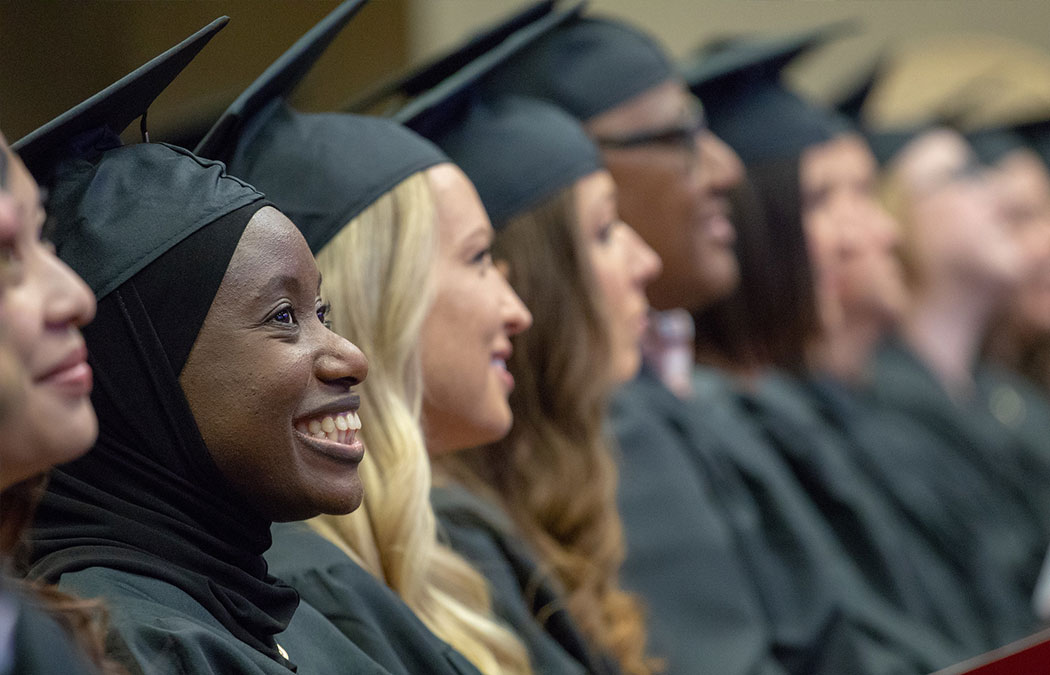 MINNEAPOLIS, Minn. — More than 440 adult learners will graduate from Saint Mary's University of Minnesota and its Schools of Graduate and Professional Programs on Saturday, Oct. 12, where three commencement convocations will honor the graduates.
The ceremonies, to be held at 10 a.m., 12:30 p.m., and 3 p.m. at the Saint Mary's University Center on Park Avenue in Minneapolis, will feature five graduates who have been invited to provide reflections as part of the ceremonies. Another seven graduating students will be honored with Saint Mary's Outstanding Final Paper Awards.
Graduating students providing reflections are:
Sarah Fox, M.A. in Counseling Psychology
Jennifer Fogus, B.S. in Business Administration
Kathleen Soucheray, Ed.D. in Leadership
Patience Nakibirige, M.A. in Organizational Leadership
Nancy Johnson, D.B.A.
Graduating students being honored with Outstanding Final Paper Awards are:
Genevieve Cecelia-Florence West, M.A. in Counseling and Psychological Services
Xiao Liang, M.A. in Health and Human Services Administration
Rory Burton Feeney, Psy.D. in Counseling Psychology
Rita E. Guadagno, M.A. in Special Education
Arlene Joy Lawrence, Ed.D. in Leadership
Nora Ulland Zibursky, Ed.D. in Leadership
Nor Xiong, M.S. in Project Management