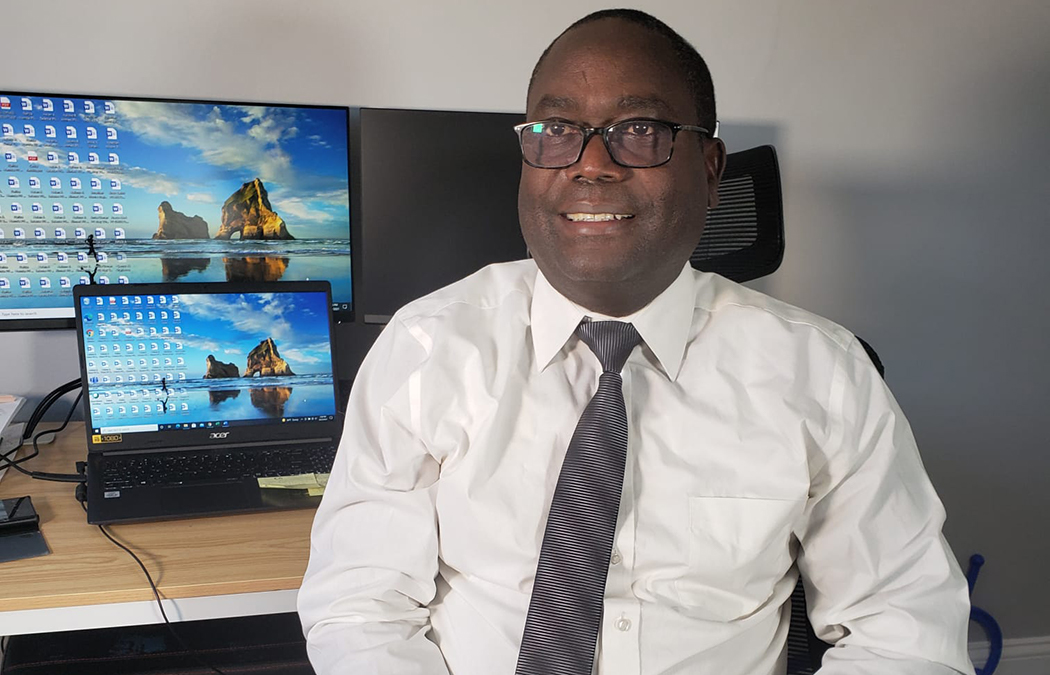 By Maura Sullivan Hill
For Gerald Ondimu D'18, pursuing a doctor of business administration degree was the key to his own career growth — and it has also turned out to be a great decision for his longtime employer, Wells Fargo.
"Besides helping me advance in my current banking profession, this degree has also greatly benefitted my current employer," he says. "I have moved up the ranks using the refined writing and presentation skills acquired from the program."
Ondimu leads the capital markets division of Wells Fargo Bank in Minneapolis, managing the movement of investments in the form of securities between the bank and those in need of capital. He chose Saint Mary's DBA program because of its flexible evening classes and affordability.
Ondimu is also the chair of the board of directors for Minnesota Kenyans International Development Association (MKIDA), a nonprofit that works to improve the educational, economic, and cultural welfare of Kenyan Americans. He has been involved since the organization's founding in 2003, and one of their goals is to encourage entrepreneurship among Kenyans in the U.S.
Ondimu says, "My interest in consulting on 'doing business' in and with emerging economies and young entrepreneurs has gained momentum from the research skills I gained in the Saint Mary's program."
Whether he is working at the bank or mentoring local entrepreneurs, Ondimu always utilizes a key principle from his Saint Mary's education.
"I learned so many skills in the DBA program, but the one that stands out on a daily basis is ethical business decision making," Ondimu says. "Every day when I make decisions, I consider the feelings and needs of others beyond the profits or anything else. Prioritizing ethical thinking in day-to-day decisions builds invaluable trust that then leads to greater business growth."