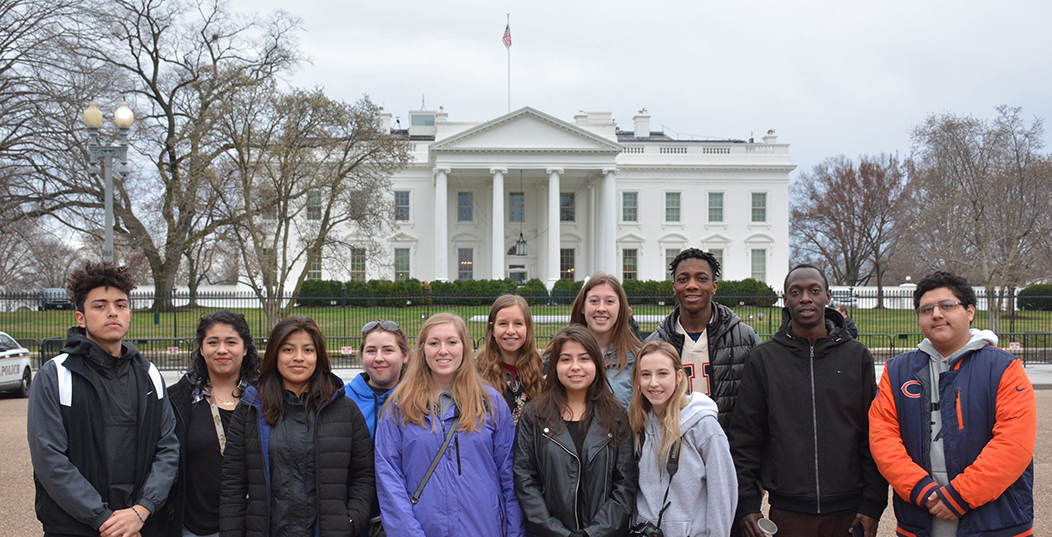 Students and faculty participated in numerous alternative spring break trips this year. The trips — designed to provide students with opportunities to travel, connect with outside communities, and serve others — support Saint Mary's goal to create a transformational experience for our students. Here are a few of the trips that took place:
Thirteen students, including seven First Generation Initiative (FGI) scholars, traveled to Washington, D.C., to learn about our nation's history and government.
Fifteen students traveled on an Outdoor Leadership adventure to Great Smoky Mountain National Park.
Thirty-six students participated in S.O.U.L. (Serving Others United in Love) mission trips to Browning, Mont.; Tulsa, Okla.; Rochester, N.Y.; Flint, Mich.; and New Orleans, La., where they helped in under-resourced schools, worked in soup kitchens and homeless shelters, and assisted with construction work.
Three students gathered with other Eddie Phillips Scholars at Baylor University in Waco, Texas, for the Big XII Conference on Black Student Government, where they participated in leadership development opportunities.