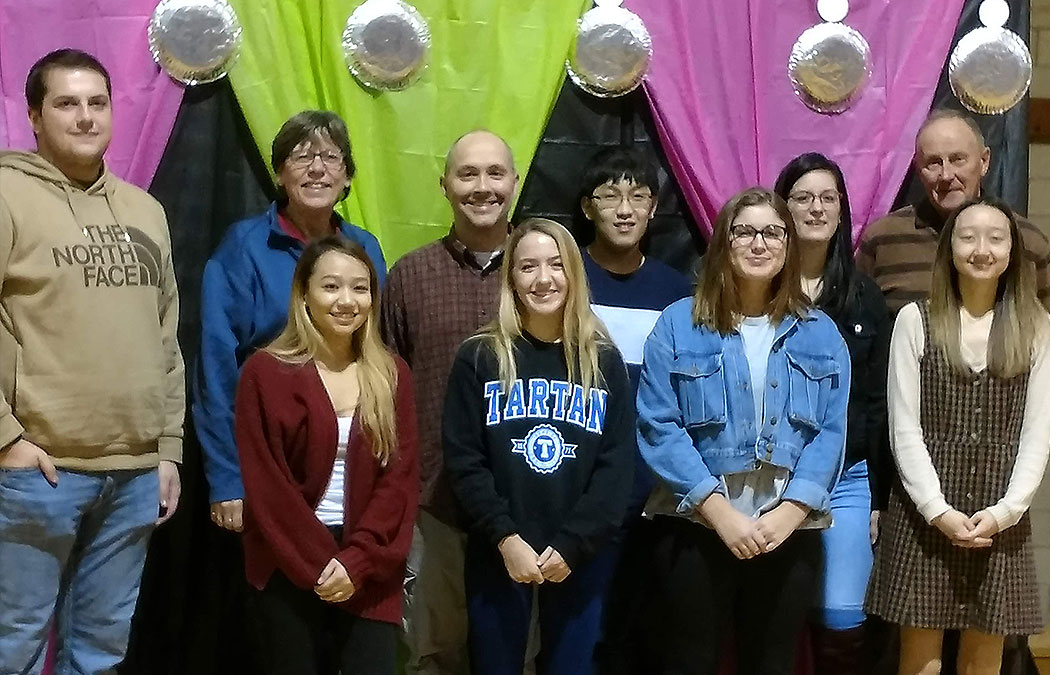 On Nov. 9, students from the biology anchor course, Environmental and Human Health, and the history anchor course, Make a Place in History, attended a Hmong New Year Celebration hosted by the Hmong American Student Association at Winona State University. The biology anchor course, taught by Dr. Jeanne Minnerath, focuses on the role of microbes in food production (such as in fermentation), while Dr. Erich Lippman's anchor course focuses on the historical experience of immigrant and refugee population in and around Winona.
Both professors recognized the value of this event as a place-based, experiential learning opportunity for students looking for a deeper encounter with the cultures behind the content of their course materials. Anchor course students were able to sample Hmong cuisine, watch Hmong traditional dances, and listen to a dramatic retelling of the Hmong refugee experience, among other elements of the program.
Saint Mary's students Candance Vang and Ze Vue attended at the invitation of both instructors and helped anchor course students interpret aspects of the celebration. Vang has been particularly helpful to Dr. Lippman's class because of her willingness to share her family story and answer a variety of cultural and pronunciation questions related to that course.