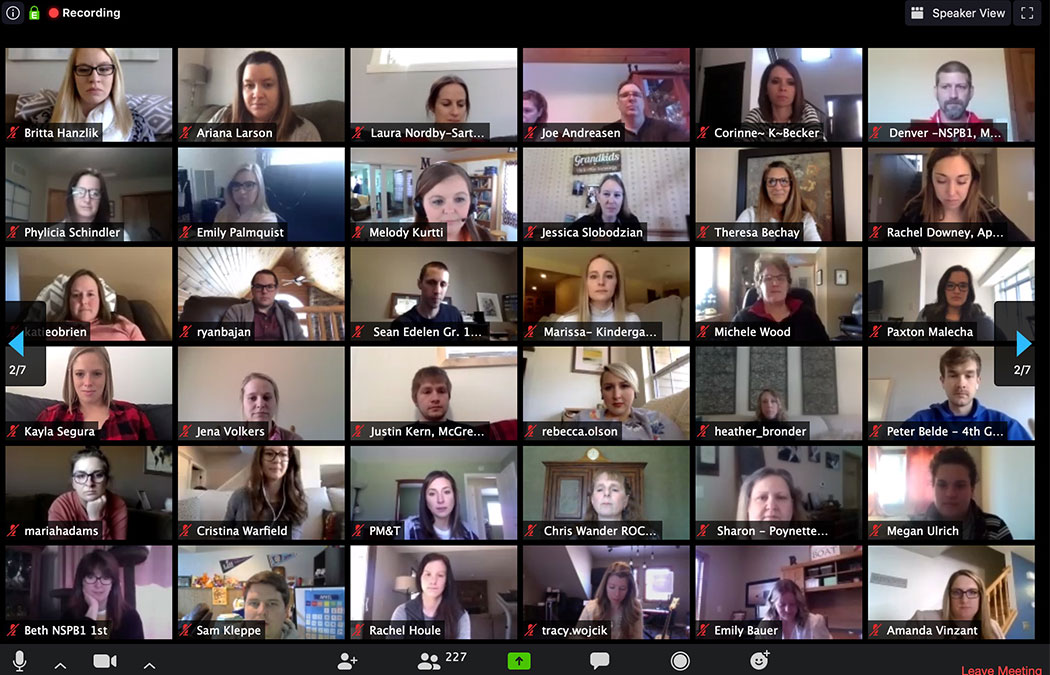 The M.Ed. in Teaching and Learning program held its annual TEACH. LEARN. LEAD. spring conference titled "Ignite Passion. Teach with ZEAL." on April 4. The conference, which usually meets face-to-face, looked a little different this year, with more than 250 current M.Ed. learners, facilitators, and alumni gathering virtually for the first time since the conference began 22 years ago.
Participants united via Zoom for a day of dialogue, coaching, thinking, and problem-solving centered on the action research projects of M.Ed. learners graduating in May. The mid-day keynote speaker, Joe Beckman, delivered an inspiring presentation encouraging educators to keep the personal, human connection with each of their students, now more than ever, and sharing an important reminder that everyone is able to make a difference.
"It was inspiring to witness the dedication of the educators in the program across Minnesota and Wisconsin interacting, sharing, problem-solving, and supporting one another," said Sarah Haugen, M.Ed. Teaching and Learning associate director. "It was moving and sometimes heart-wrenching to hear the stories of the stress and grief most of them are experiencing during this time. But they are approaching their calling with positivity, dedication, and persistence to make sure their students are okay. It's truly awe-inspiring."
A special thanks to Haugen; Tracy Lysne, M.Ed. in Teaching and Learning director; Yvonne Malewicki, administrative assistant; Natalie Linders Johnson, M.Ed. in Teaching and Learning program coordinator; and all of the M.Ed. program facilitators who worked together to make the conference happen.