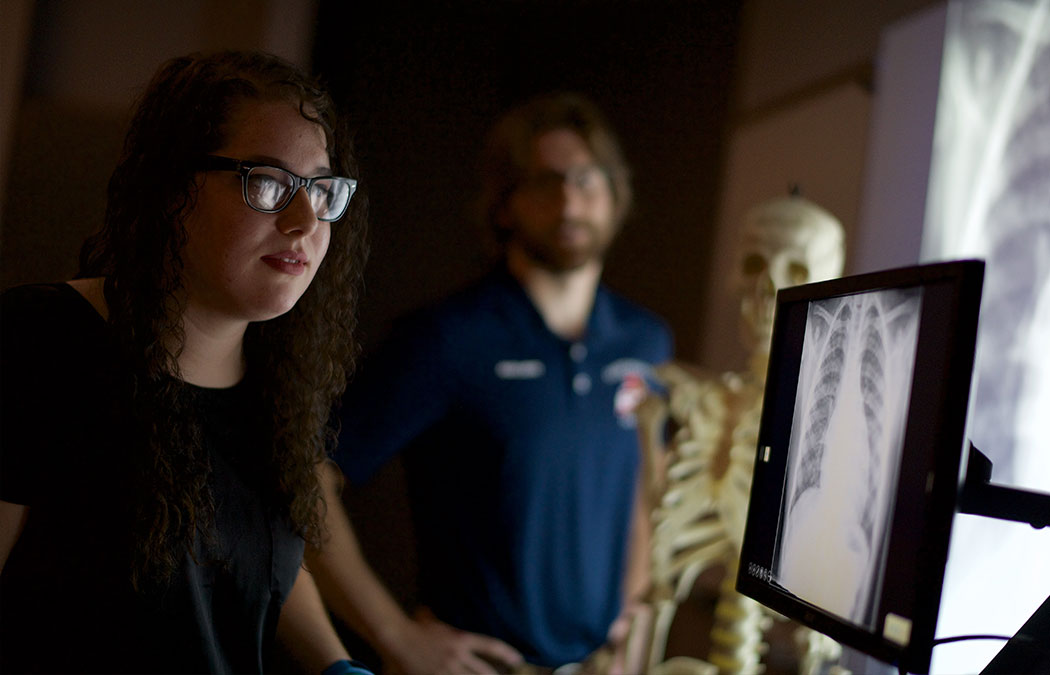 WINONA, Minn. — Students interested in becoming a physician assistant (PA) are invited to apply for a new 3+2 PA Program, a collaborative effort between Saint Mary's University of Minnesota and Mayo Clinic School of Health Sciences.
Beginning in fall 2019, select students chosen for this program will spend three years studying at Saint Mary's University's Winona Campus (or the University of Minnesota Rochester, which is also offering this program) followed by two years with Mayo Clinic School of Health Sciences, with most graduate courses being held at Saint Mary's Cascade Meadow facility in Rochester. Those two years will include substantial clinical learning experiences at Mayo Clinic in Rochester and throughout Mayo Clinic Health System.
At the completion of this program, students will receive a bachelor's degree from Saint Mary's University (or the University of Minnesota Rochester) and a Master of Health Sciences degree in PA Studies from Mayo Clinic School of Health Sciences.
A total of 24 students (18 from Saint Mary's; six from UMR) will be admitted into the program each year; therefore, the application to Saint Mary's is a competitive process that includes a personal interview, an essay, and evaluation of these characteristics:
Academic potential — Candidates must have a cumulative high school GPA of 3.5 or higher; an ACT composite score of 24 or higher or SAT equivalent of 1170 or higher; and meet admission requirements of Saint Mary's University and Mayo Clinic School of Health Sciences.
Commitment to health care and familiarity with the PA role — The ideal candidate will have volunteered in the healthcare field and will understand the role and responsibilities of the PA.
Character — Preference will be given to candidates who demonstrate leadership, commitment, maturity, resilience, compassion, and service.
"We believe this program will be highly advantageous for students who plan to become PAs and who wish to potentially work at Mayo Clinic, which for many will be their ultimate career destination," said the Rev. James P. Burns, IVD, Ph.D., president of Saint Mary's. "These students will receive the attention, preparation, and skills they need to be successful, receiving high quality instruction from knowledgeable professors at Saint Mary's and from Mayo Clinic educators, who are among the best in the nation. Further, our program seeks to align our students with our mission to develop highly competent professionals who are ethically prepared and morally sound in judgement."
The ultimate goal with this prestigious program is to create a pipeline of talented PAs who will work for Mayo Clinic locations throughout the Midwest, responding to a national need. Forthcoming PA students will train at the No. 1 ranked hospital in the nation, ranked No. 1 in more specialties than any other hospital.
"Being a PA is an extremely rewarding career," said Dr. Michael Huckabee, director of Mayo Clinic PA Program. "The beauty of this profession is that PAs can move from specialty to specialty. Within my career, I've worked in rural family medicine, emergency room medicine, and pediatrics. This opens so many ways for PAs to have a direct and meaningful impact on the quality of their patients' lives."
For more information on how to apply, go to smumn.edu/PAprogram. The deadline to apply is Dec. 7, 2018.