We're now at the critical last two weeks prior to the Candidates' Reply Deadline on May 1, when admitted students make their final college choice. Having looked at the April 15–May 1 confirmed numbers over the past five recruitment cycles, we've experienced a low of 46 additional confirmations and a high of 114 in this two-week period. The only conclusion I can draw is that the Office of Admission will continue to work hard on recruiting the class. My sense is that, somewhere between these two figures is where you'll find the number of new deposits we will add. Prayers are welcome in pursuit of our desired enrollment objectives.
The next meaningful update from this office will occur on May 15, when the dust settles a bit and we have a firmer handle on where the class stands. Regardless of the outcome, know that we will continue to recruit both new first-year and transfers right up until move-in day.
I want you to be aware that our final Admitted Student Day is this Friday, April 20, with 30 students pre-registered for this event. It's one of our primary goals to have 70-80 percent of these students commit on Friday. As always, we appreciate all that you do to assist our recruitment efforts!
— Daniel Meyer, vice president for enrollment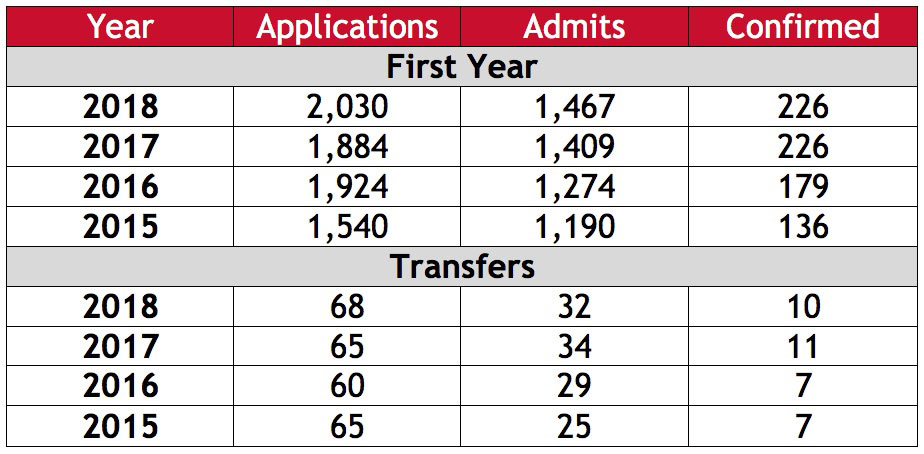 Upcoming events:
Admitted Student Day
Friday, April 20
30 students, 42 guests
Spring Preview Day
Saturday, April 28
34 students, 68 guests