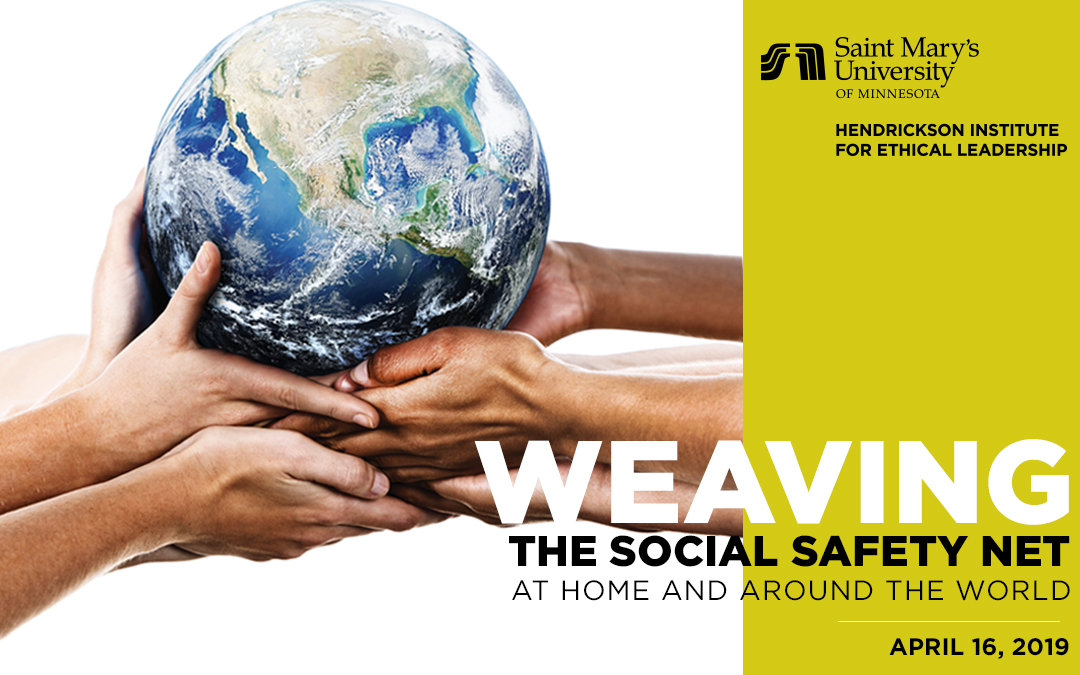 Roberts provides perspectives on humanitarian programs around the world that will inspire us all in our role as global citizens.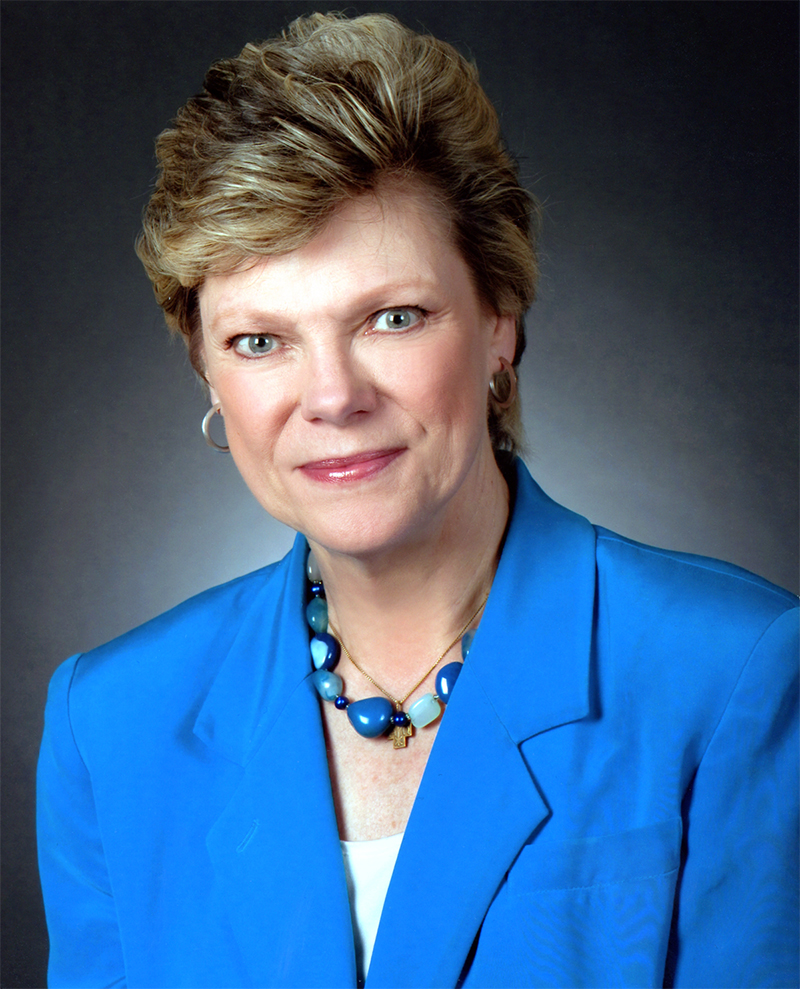 MINNEAPOLIS (March 7, 2019) – Saint Mary's University of Minnesota announced today that its 2019 Hendrickson Forum will feature Cokie Roberts, a New York Times bestselling author and renowned journalist and political commentator for ABC News and NPR. The Tuesday, April 16, 2019, event, "Weaving the Social Safety Net at Home and Around the World," is presented by Saint Mary's Hendrickson Institute for Ethical Leadership.
"At the Hendrickson Institute for Ethical Leadership, we strive to encourage leaders with the tools to become creative, ethical, and globally oriented," says Audrey Kintzi, Saint Mary's vice president for Advancement and Communication, who leads the Hendrickson Forum. "With her business acumen, historical knowledge, global travels, and experience serving on many important nonprofit boards, Cokie Roberts is well-positioned to share first-hand insights on inspirational programs that are making the world a better place and how they can weave their way into our everyday lives and policies."
In her more than 40 years in broadcasting, Roberts has won many awards, including three Emmys. Inducted into the Broadcasting and Cable Hall of Fame, she was cited by the American Women in Radio and Television as one of the 50 greatest women in the history of broadcasting. Additionally, Roberts has written six New York Times best sellers, most dealing with the roles of women in U.S. history.
Roberts graduated from Wellesley College in 1963, where she earned a degree in political science and now holds more than 25 honorary degrees. Roberts serves on the boards of several nonprofit institutions, including the National Archives Foundation, Mayo Clinic, and Save the Children. In 2008, the Library of Congress named her a "Living Legend," one of the very few Americans to have attained that honor.
The Hendrickson Forum is held this year on Tuesday, April 16, from 11:30 a.m. to 1:15 p.m., with check-in and networking beginning at 11 a.m. at the Saint Mary's University Center on the Saint Mary's University of Minnesota Twin Cities Campus on Park Avenue in Minneapolis. The event is open to the public and general admission tickets are $50 per person, which includes lunch. Advance registration is required. More information and online registration is available at: https://www.smumn.edu/HendricksonForum.
The program also includes a presentation of the Hendrickson Medal for Ethical Leadership. The recipient of that award, given by the Hendrickson Institute for Ethical Leadership, will be announced at a later date.
Cokie Roberts will join a distinguished roster of former speakers: Zanny Minton-Beddoes, Jon Huntsman, Jr., James Stavridis, Sheila Bair, Ian Bremmer, John Micklethwait and more. Past speakers have focused on a range of topics, varying from year to year. Focusing on global migration to microfinance, world-altering events to the new world order, the Hendrickson Forum is a venue for thought-provoking information.
About the Hendrickson Institute for Ethical Leadership
The Hendrickson Institute for Ethical Leadership is an educational enterprise of Saint Mary's University of Minnesota and serves as an educational and transformational resource to the community. Founded in 1994 and located in Minneapolis on the Twin Cities Campus of Saint Mary's University of Minnesota, the institute serves both current and emerging leaders. It is an academic resource for Saint Mary's University of Minnesota and the community, and a forum for exploration of ethical issues. As part of its mission, the institute provides programs that encourage and develop ethical, globally oriented leaders, offers integrative leadership models, promotes ethical principles that are practical, and infuses leaders with an appreciation of spirituality and free enterprise. For additional information, visit https://www.smumn.edu/HendricksonInstitute.
About Saint Mary's University of Minnesota
Saint Mary's University of Minnesota awakens, nurtures, and empowers learners to ethical lives of leadership and service. At Saint Mary's, students find in every classroom — whether in person or online — a relationship-driven, person-centered education. Through intense inquiry, students discover the truths in the world and the character within. Founded in 1912 and accredited by the Higher Learning Commission, Saint Mary's University of Minnesota enrolls 5,600 students at its residential undergraduate college in Winona and its Schools of Graduate and Professional Programs, based in Minneapolis but extending worldwide. Saint Mary's offers respected and affordable programs in a variety of areas leading to bachelor's, master's, and doctoral degrees, as well as certificates and specialist designations. Learn more at https://www.smumn.edu.