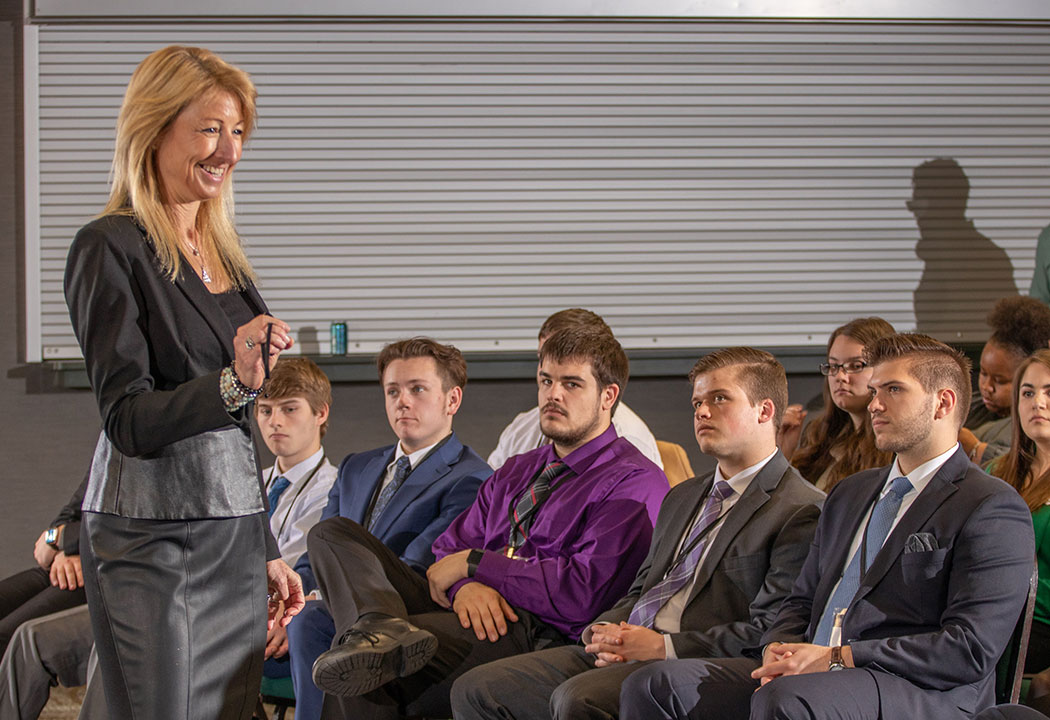 More than 35 Saint Mary's undergraduate student leaders learned how to engage and innovate from international best-selling author and global consultant Dr. Jackie Frieberg at the 2018 Hendrickson Forum on April 24. The students met Dr. Freiberg, recognized as one of the Top 30 Minds on Leadership by Leadership Excellence Magazine, on the Saint Mary's Twin Cities Campus in Minneapolis. Dr. Freiberg delivered a lunchtime keynote address to approximately 280 people, including area business leaders and community members. After the keynote, the Winona Campus students spent an hour with Dr. Freiberg. Majoring in various subjects including business, the students shared a common interest in innovation and leadership. During their time together, Dr. Freiberg imparted the college students with 10 leadership"isms" for life:
Keep great company (and be good company) …

People want to be and work with someone who dreams big, gets stuff done, and knows how to have fun.

Build bridges …

What you know and who you know is important.

Learn like crazy …

Life is a journey. Don't fake it. Be a lifelong learner.

Show up …

Get to know people and their backstories.

Dream big …

Dreams choose people; people don't choose dreams. Capture your dreams, write them down, visualize them every day.

Dare to try …

Don't make excuses. Rise above your fear.

Choose carefully …

Be a gentleman (or a lady), not a jerk. Be classy, not catty. Temporary pleasures lead to permanent reminders.

Find a cause …

Work to have an impact on society in a positive way.

Play hard …

You'll work harder if you're happier.

Work hard …

Don't count on someone else to do it for you.