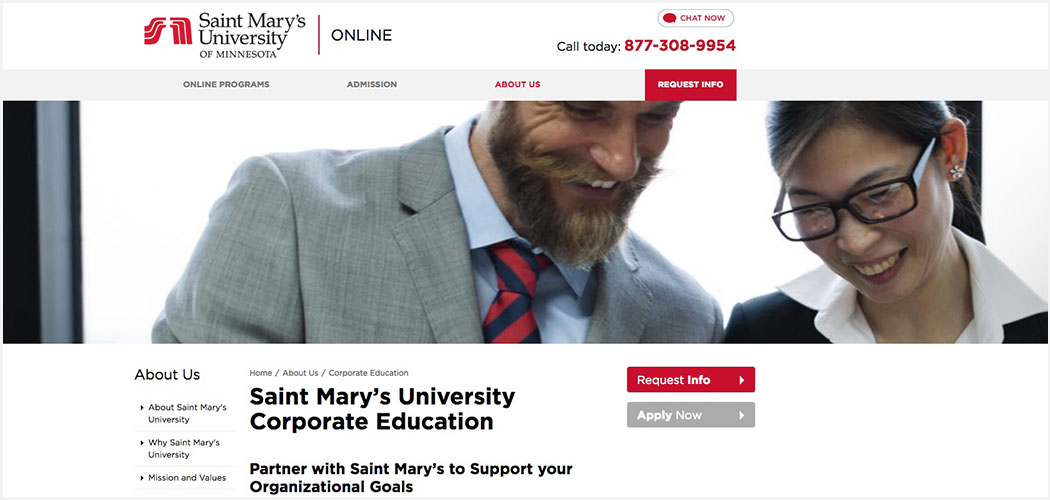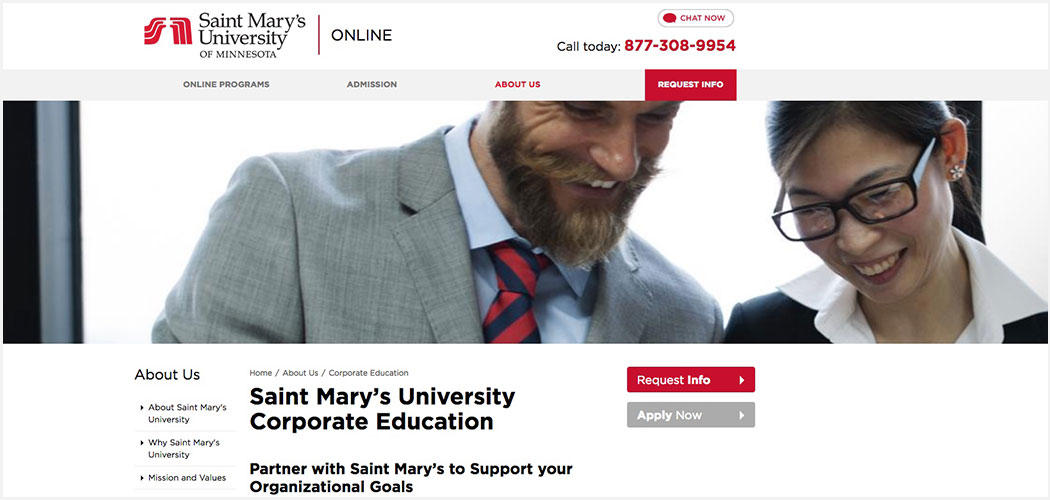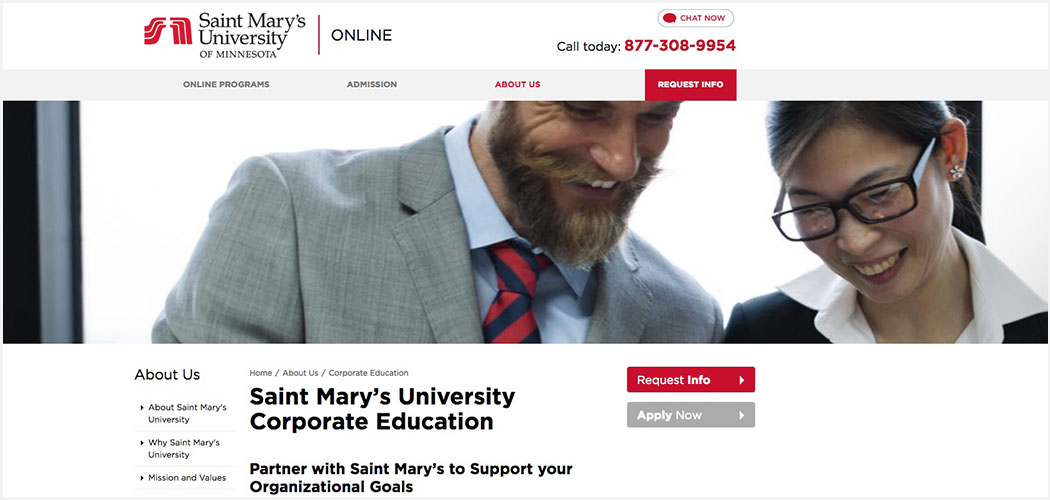 We've seen great progress in our Priority 1 – Advance online learning and growth efforts this year and are happy to announce many new partners who we've recently added or renewed under Saint Mary's Corporate Partnership Program:
U.S. Bank (renewed in 2018)

City of Minneapolis (renewed in 2018)

HealthPartners (added March 8)

Allina Health (added April 11)

Noridian Healthcare Solutions (added April 25)

Marshfield Clinic (added May 22)

Best Buy (added June 1)

C.H. Robinson Worldwide (added June 1)

Cigna (renewed June 14)

UnitedHealth Group (added June 21)

Delta Air Lines (added

July 9)

Nystrom & Associates, Ltd.

(added July 9)
Under the partnership agreements, employees at these organizations will get a 10 percent tuition discount and a waived application fee. In exchange, these organizations encourage their employees to advance their careers by continuing their education with Saint Mary's, and we have a presence at their educational fairs/expo events to promote our programs. This ongoing work is supported by our partnership with Wiley Education Services and led by Kyle Goodwin, our new collegiate partnership manager. Priority 1 work will continue in an effort to deepen relationships, help drive enrollment, and identify other partnership opportunities.