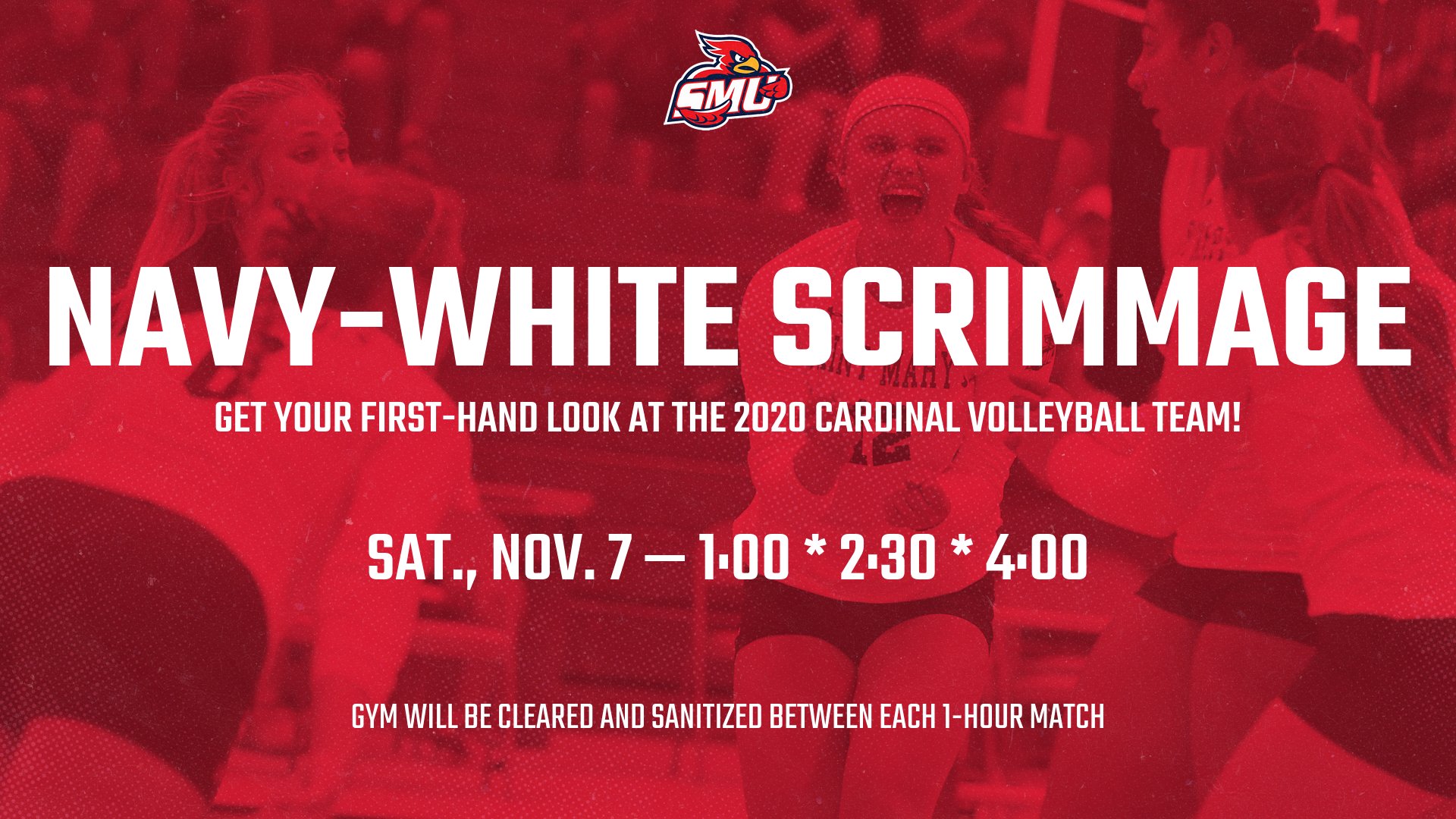 Cardinal Nation, get your first glimpse of the 2020-21 Saint Mary's University women's volleyball team on Saturday, Nov. 7. There will be three, one-hour sessions at 1 p.m., 2:30 p.m., and 4 p.m.
Capacity is limited to 50 people per session, so make sure to head on over to @SMUVBALL on Instagram and Twitter, and click the link in the bio to secure your a spot. Doors will be closed 10 minutes after the start time and and will not reopen until the next session begins. There will be one entrance (the Hall of Fame lobby) and one exit (doors leading to Gostomski Fieldhouse hallway) into the gym.
Temperatures will be taken at the door, and you will need your student or staff ID to get in. Note the gym will be cleared and sanitized before each session.