Join these upcoming events as we celebrate our Lasallian heritage during De La Salle Week Sunday, March 10, through Friday, March 15.
Coffee and donuts Monday-Friday — 8:15-10:15 a.m.
Monday-Thursday in Vlazny Lounge, Friday in Saint Mary's Hall
SUNDAY, MARCH 10
Mass — 10:30 a.m. and 9 p.m.
Saint Thomas More Chapel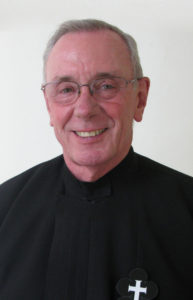 An Evening with Father Paul Wierichs, C.P. '74, M'75 — 7 p.m.
Science and Learning Center, Room 200
As senior chaplain for the FBI New York office, Father Paul Wierichs' assignment took him to the sites of two of the worst disasters in the New York metropolitan area: the crash of TWA flight 800 in 1996 and the attack on the World Trade Center on Sept. 11, 2001. He provided spiritual counseling to family members, law enforcement agents, emergency workers, and the injured, as well as administered the Last Rights to the victims at the scenes of the disasters. He is currently living in North Palm Beach, Fla., and served as FBI chaplain out of the Miami office.
MONDAY, MARCH 11
Student S.O.U.L. Presentations — 4:30 p.m.
Science and Learning Center, Room 200
Spring Semester S.O.U.L. trip participants will share their experiences with stories and photos.
TUESDAY, MARCH 12
Founders' Day
Mass — 10:45 a.m.
Saint Thomas More Chapel
Convocation — 1:15 p.m.
Page Theatre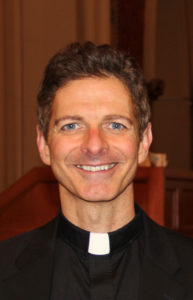 Father Robert Blaney "From Broadway to the Altar: An Unexpected Discovery of Faith, Purpose, and Peace" — 4 p.m.
Figliulo Recital Hall
Throughout his life, Robert Blaney looked for success — first as a child pianist, later as an accountant, and then as a professional actor. But it was elusive until a series of events changed his life. It was then that success found him. During De La Salle Week, Father Blaney's presentation is especially fitting. Like De La Salle, Father Blaney changed his life's path — relinquishing prominence and prosperity — to answer a call to serve others and to serve God. Father Blaney (now a priest for the Archdiocese of Boston) will share an unusual and winding journey towards acceptance, meaning, and identity from the stage to the altar. A question-and-answer period will follow.
THURSDAY, MARCH 14
Faculty and Staff Open House with De La Salle Brothers — 4:30 p.m.
Christian Brothers' Residence
Stop by for appetizers and beverages and visit with our community.
Lasallian Trivia Night hosted by Chris Lackey '18, Lasallian Volunteer — 8 p.m.
Cardinal Club
Teams will play trivia about Saint Mary's history and our Lasallian tradition to win prizes. The winning team will join Brother Frank Carr, Brother Robert Smith, and Brother Pat Conway for a pizza dinner! Students, faculty, and staff are welcome.