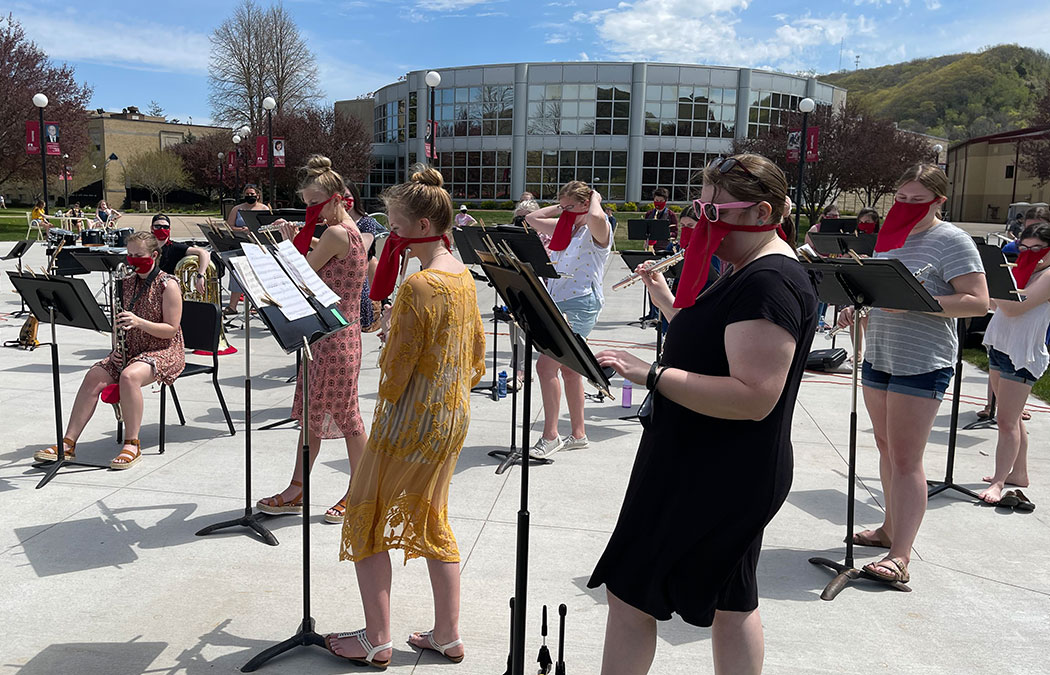 WINONA, Minn. — The Saint Mary's University Concert Band and Jazz Ensemble will perform a free Family Weekend concert at its Winona Campus plaza at 2 p.m. on Saturday, Sept. 25.
Jazz Ensemble will start the program with an assortment of favorites plus a preview of themes from their fall and spring events. The Concert Band portion of the program will include John Philip Sousa's march "Our Flirtation" and a world premiere composition by A. Eric Heukeshoven, director of jazz studies, entitled "My Music Reaches to the Sky."
Grab a chair or bring a blanket and support Saint Mary's student musicians in an afternoon of socially-distanced music. Due to on-going COVID-19 restrictions, the performance will be canceled in the event of rain.
For more information, contact Heukeshoven at 507-457-7292 or eheukesh@smumn.edu.
"My Music Reaches to the Sky" is based on four authentic indigenous melodies from the Chippewa tribes of northern Minnesota and Wisconsin. The melodies were collected and transcribed by Frances Densmore — a native of Red Wing, MN — in the early 1900s and published by the Smithsonian Institution. The piece will include a flute solo by Janet Heukeshoven, DMA, and be conducted by Patrick O'Shea, DMA, both of Saint Mary's Music Department. Authentic indigenous percussion instruments will also be featured, such as the buffalo drum and dance stick.
Photo caption: Saint Mary's Concert Band performs in the plaza in May 2021.