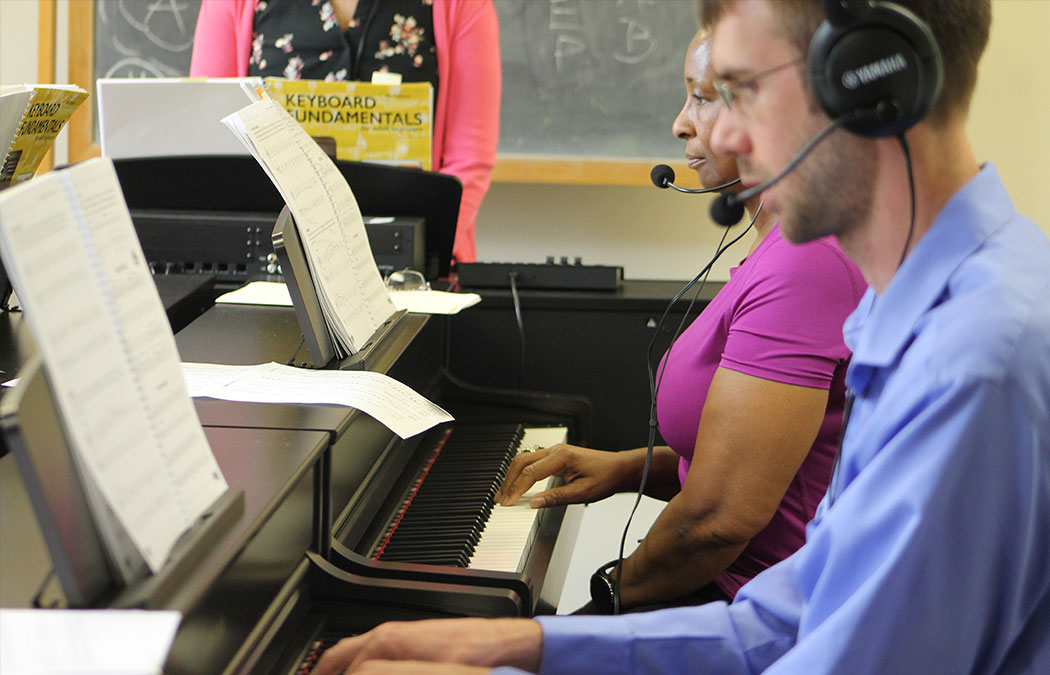 WINONA, Minn. — Minnesota Conservatory for the Arts (MCA) is now home to a new piano lab created to serve students of all ages. Though MCA has provided private piano lessons for many years, this new state-of-the-art electronic lab fosters piano instruction in a unique way, allowing students to work together and independently while being taught by a professional teaching artist.
The new lab, which features four student pianos and one teacher piano, was made possible thanks to generous support from the Carl and Verna Schmidt Foundation, William Koutsky, Christopher Mechell, and Barbara Dufresne.
MCA was also selected as a community partner for the fall Winona Hims gospel concert. As a partner, MCA will benefit from concert proceeds and plans to add two more student pianos to the lab. After the final expansion of six pianos, MCA plans to offer specialized classes to groups of children and teens in addition to adults, so that all ages can benefit from the social and artistic benefits of music.
If you're interested in learning or relearning piano, it's not too late to register for the fall Beginner Class Piano for Adults, which begins Tuesday, Sept. 10. To register, visit mca.smumn.edu, email mca@smumn.edu, or call 507-453-5500.
About MCA
The Minnesota Conservatory for the Arts (MCA), an affiliate program of Saint Mary's University of Minnesota, is a nonprofit community arts school offering programming in dance, music, visual art, and theater. Classes, lessons, workshops, and camps are offered for students of all ages from birth through older adults at the Valéncia Arts Center. For more information about MCA or Galleria Valéncia, visit mca.smumn.edu, email mca@smumn.edu, or call 507-453-5500.