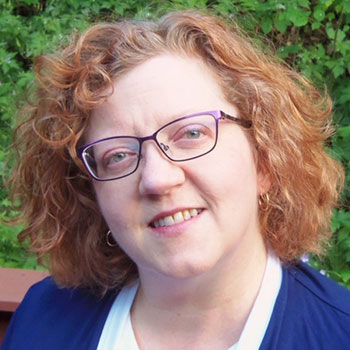 Binge-watching a television series comes easily to most, but analyzing characters and finding parallels between the series and literature is a different skill — a skill demonstrated by Susan Cosby Ronnenberg, Ph.D., dean of the College, through her recent publications.
"Shakespeare and Deadwood: The Henriad in the Old West," authored by Cosby Ronnenberg, examines parallels between Shakespeare's Henriad, his second history tetralogy, consisting of "Richard II," "Henry IV, part 1," "Henry IV, part 2," and "Henry V," and the critically acclaimed HBO western TV series "Deadwood." Critics and viewers frequently compared the writing on "Deadwood" to that of Shakespeare, in terms of character soliloquies or dramatic monologues, a mix of both high and low social class speech, as well as its incorporation of scriptural references. There are a number of studies on its language, but Cosby Ronnenberg didn't see anyone writing about character or plot parallels.
"For many years I taught courses on Shakespeare, early modern English women writers, and an ethics course that utilized pop culture fictional narratives (mostly TV) as case studies for ethical decision-making," said Cosby Ronnenberg, whose earlier scholarship focused on the writing of early modern English women, with an emphasis on gender roles in England in the 16th and 17th centuries. "Of special interest to me were themes of madness and melancholy in relation to gender; distinctions between mental illness and nonconformist behaviors were often elided in the literature of the 17th century in particular.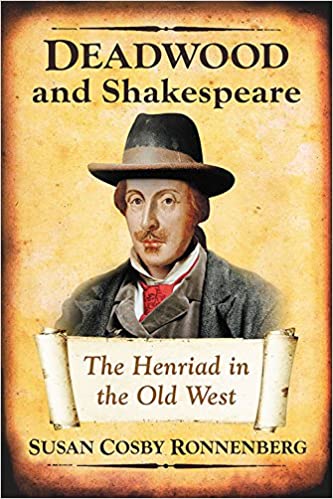 "My original interest in analyzing cultural constructs of gender roles, restrictions, and transgressions in defiance of those restrictions in early modern English literature then shifted from a focus on women to a focus on men's roles and relationships to others when I started writing about 'Deadwood' and Shakespeare's Henriad. I also began to examine the storytelling devices of dramatic texts and performances in comparison to those of television, an area of increasing academic interest," she said.
Following the 2018 publication of her book, Cosby Ronnenberg went on to publish a chapter in "Gender and Contemporary Horror in Television" (part of Emerald Studies in Popular Culture and Gender). In her chapter, "So Many Chick Flicks: Dean Winchester's Centrifugal Evolution," she claims the lead character, Dean Winchester, from CW's long-running series "Supernatural," transgresses conventional gender role boundaries in the same way as his predecessor, Buffy Sommers, from the WB/CW's "Buffy the Vampire Slayer." She identified the presentation of gender roles and transgressions in "Supernatural" adds an element that "Buffy the Vampire Slayer" didn't: the lower socioeconomic class of its main characters who essentially live out of their car.
"Engaging students (and audiences) in applying analysis and critical thinking skills interests me," Cosby Ronnenberg said. "Popular culture artifacts can be used to assist in this process, pairing something students are familiar with alongside material that is new to them, i.e. using a popular TV series like 'The Walking Dead' to apply ethical theories of deontology, utilitarianism, and virtue ethics to characters' dilemmas and decisions."
Cosby Ronnenberg also has an invited chapter in a collection coming out this year. The collection is "Television Series as Literature." In this, she analyzes the Sundance drama series "Rectify," the TV series which comes closest to a novel, in her opinion, but still falls short. Her chapter is "'It's the Beauty that Hurts the Most': Rectify as Televisual Novel."
As a teacher-scholar who specializes in 400-year-old English literature and culture, Cosby Ronnenberg said she's always alert for connections between the past and present. "Using an educational approach to engage others in applying critical thinking skills highlights one small aspect of the relevance of studying historical texts and teaching students how to write for varied audiences and purposes — learning how to effectively use analogies to help audiences understand a claim is invaluable for any writer. Analyzing power structures (gender, race, socioeconomic class, education, age, vocation), hierarchies, and representation is always relevant.
As a child, Cosby Ronnenberg loved to search for four-leaf clovers, a pastime that turned into a brief obsession (she once collected 26 four-leaf clovers, 10 five-leaf clovers, and 3 six-leaf clovers from her parents' yard and pressed all of them in the pages of her Nancy Drew books). She relates this to her scholarship and role as dean.
"I have long been interested in identifying patterns and anomalies in those patterns; to me that is my primary interest in analysis and interpretation of texts within an historical and cultural context. It applies to the printed text (literature, a script) as well as a televisual text (TV, film, performed drama, etc.).
"Comparing and analyzing seemingly disparate artifacts, looking for commonalities and trying to identify disruptions to existing structures all apply to my role as dean. What patterns do I see in course scheduling or the course format? In consistently low-enrolled courses? How can we best support or disrupt those patterns to benefit our students, to maximize course enrollments, to provide better faculty support?"